Naja'atu Muhammad: If Yoruba's were serious they would give Osinbajo, not Tinubu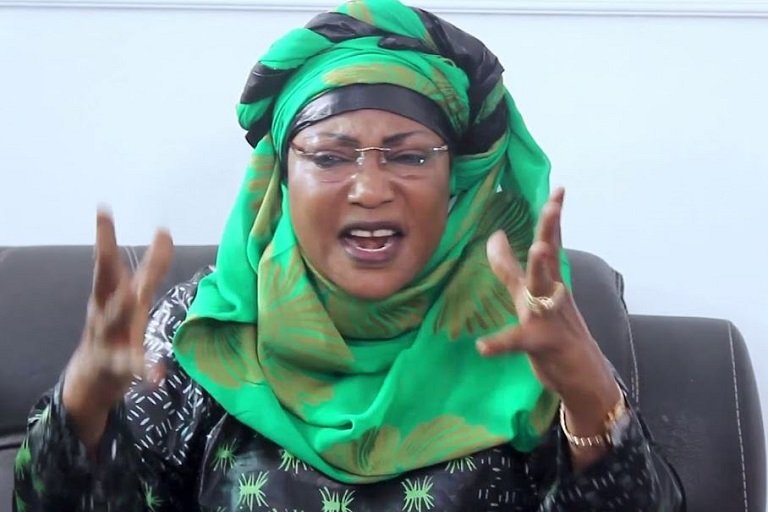 Naja'atu Muhammad, the former director of the Civil Society to Bola Tinubu, the APC presidential candidate who resigned on 19 January has quizzed Yorubas' for backing Tinubu over Vice President Yemi Osinbajo during the party presidential primaries.
In an explosive interview, the former APC chieftain said Tinubu was not mentally and physically fit to hold the office of president and that her conscience could no longer go with the deceit.
Muhammad, who is also a national commissioner at the Police Service Commission, PSC, said that her dream for a better Nigeria is a bigger motivating factor than party politics.
Speaking on why the Vice President was her former party's best candidate, she said, "But when Nigeria has become the personal property of some elite. If you had given me Osinbajo, I swear I would have put my life on the line for Osinbajo, because he is a better person, he's open, he's proactive and he puts his eye on the ball and looks at Nigeria holistically.
Muhammad noted that, "The few months that he was given to act he changed things, so why should I be sentimental, if the Yorubas were serious why not give it to Osinbajo, who is a pastor, you are doing Muslim-Muslim now, the holy prophet said a just atheist is better than an unjust Muslim.
Muhammad then raised questions over Tinubu's religiosity. "So, why do I care about Muslim-Muslim? But they are busy not only galvanizing the polity but deceiving people, how Islamic are they? Somebody that could not even read Fatiha is calling himself a Muslim, without Fatiha you can't pray, which means he has never prayed, what nonsense is that?
"I don't care about a Muslim-Muslim ticket, but because Nigeria is a nation of ignorance, sheep's been driven to the slaughterhouse, that is why our ruling class deliberately took education from the people especially in the north," she said.