N70trn: Allow DSS deal with Emefiele – Saidu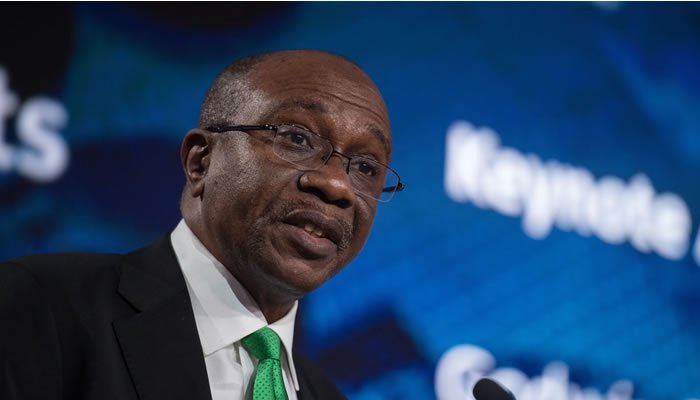 National Coordinator and Special Envoy of Ecology and Marine International Human Rights Organisation, Musa Saidu, has cautioned against inference in the ongoing investigations of alleged fraud by the CBN Governor, Godwin Emefiele.
Saidu told NAN on Tuesday in Abuja that the recent criticism against DSS investigations of N70 trillion alleged looted funds and hidden in banks by some eminent Nigerians was uncalled for.
"DSS is doing its job and as ordered by the President without partiality, so why should they be condemned by elites?," he asked.
According to him, the CBN governor is like any other public officer entrusted with the public property as such he can be investigated, if the need arises.
Saidu said there were series of allegations against Emefiele by some Nigerians which include alleged fraud and the reported diversion of revenue funds, diversion of agricultural loans as well as some fraudulent practices in Forex transactions.
"The DSS investigation on the CBN governor is lawful and should be cherished by any patriotic Nigerian not condemning the act,'' he said.
Saidu said that it was unpatriotic for any Nigerian to launch a campaign against any security outfit that strives to establish law and order in the country particularly, the Department of State Security (DSS).
"We should see the ongoing investigation of Emefiele and others as a step towards ensuring justice, fairness and respect for the law and order in the country.
"We shall also see the DSS investigations into the alleged financial criminal offences as a giant stride of the Buhari administration," he said.
The activist however, condemned the sponsored campaign against DSS in the social media by some so called non-governmental organisations on the Emefiele investigation, saying, "that is a sabotage and subversive to the state affairs.
"As a Human Rights activist, I believe in the rule of law, as such, security organisations should arrest whoever is found wanting in government," he said.
Saidu pledged his organisation's support to the security outfits to the fight against crimes in the country.
He vowed: "We are ready to unite with DSS, police, military and all security agencies towards maintaining law and order in Nigeria."