Increase in fuel scarcity, marketers blame NNPC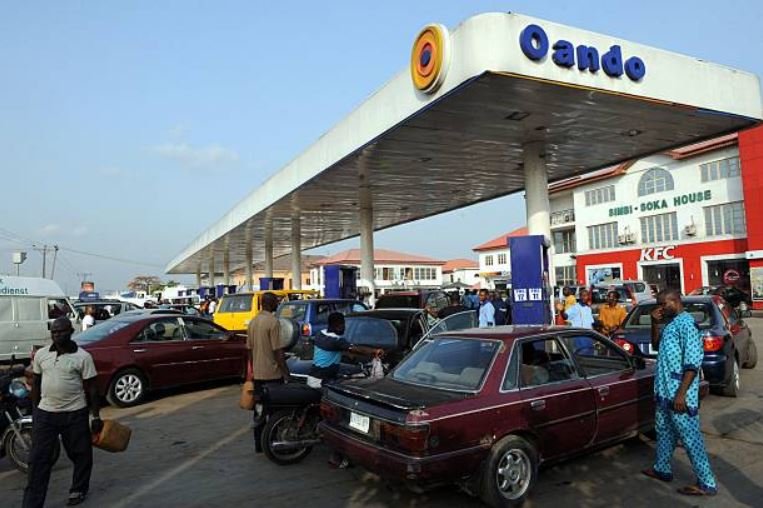 As the petrol scarcity across the country continues to linger, oil marketers have accused the Nigerian National Petroleum Company Limited of politicizing the supply process and making vain promises.
The oil marketers under the aegis of the Independent Petroleum Marketers Association of Nigeria claimed they had to get fuel, despite the assurances from the Managing Director of the NNPCL Retail, Hubb Stockman, in December that they would receive direct product supply at the government-regulated price of N148/liter from this month.
"We have yet to see any product supply.
Well, the man (Stockman) has been in Nigeria for some time now and is probably beating us to our game. He's playing politics and we don't see the situation abating soonest," the Chairman of Satellite Depot, IPMAN, Akin Akinrinade, told newsmen.
The IPMAN official said this as fuel queues worsened on Wednesday.
Akinrinade added that marketers as of last Friday bought products from the depots at between N235-N240 per liter, saying there was no way they would sell products below N270/liter even within the Lagos metropolis.
On what could be the lasting solution to fuel scarcity, he advised the Federal Government to revive the refineries to enable local production.
"The lasting solution is for the refineries to start functioning and we begin local refining," he said.
Also speaking, the National Operations Controller of IPMAN, Mike Osatuyi, told newsmen that the removal of fuel subsidies and deregulation was the key to resolving the fuel scarcity menace.
"The permanent solution is to deregulate and remove subsidies. Allow the market to be a free market, where marketers other than the NNPC will be able to bring in products. Since the government said the subsidy would be removed in June, let's wait and see, but until then, we have to manage," he told newsmen over the phone.
Oil marketers
The Chairman of the Major Oil Marketers Association of Nigeria, Olumide Adeosun, also said the deregulation of the downstream sector would eradicate fuel scarcity.
"Having subsidized PMS for so long, Nigerian institutions now have a diminished capacity to deal with the current local energy crisis. A disruption in any part of the supply chain causes ripple effects and results in queues at stations. As a country, we must begin the process of price deregulation to reduce this inefficient subsidy," he said.
According to him, if the country wishes to implement a subsidy, it must be in areas targeted to help those it should help such as in agriculture and transportation to reduce food inflation and generate more jobs for Nigerians.
He said, "We must find a way to liberalize supply. We must bring transparency and competition into supply to ensure steadier, more efficient supply at optimum prices.
Imported products must compete with locally refined products to find a meeting point between the need for local refining and competitively low but cost-recovered prices for Nigerians for sustainability.
"The exploration, production, refining of crude oil and the distribution of refined products is an international business with ebbs and flows and has specific models, guidelines, rules, and norms designed to protect and sustain consumers of this type of energy and populations impacted by its supply chain.
The government and the industry in Nigeria must demonstrably apply these accepted health, safety, environmental protection, and quality norms to be seen to care for its local populations. To cut corners would be irresponsible, unaccountable, and unsustainable."
Long fuel queues were still seen across Lagos on Wednesday. Some motorists were seen queuing up for N170 per liter of fuel at stations belonging to MOMAN members, but stations belonging to IPMAN members rarely had customers, as those who could afford products sold for N250/liter and above, were seen freely driving in and out of their (IPMAN) stations.
Findings showed that while MOMAN members get fuel directly from NNPCL at a government-deregulated price of N148/liter, IPMAN members patronize private depots where prices are determined by market indices.
The Executive Secretary for the Depot and Petroleum Products Marketers Association of Nigeria, Olufemi Adewole, had told newsmen that just like the NNPCL, its members were on a "recover all" regime, adding that its members faced high costs of renting vessels, illegal fees, lack of forex at Central Bank of Nigeria's official rate among others, as reasons behind increasing prices of products.
The spokesperson for NNPCL, Garba Deen, could not be reached on his official line for his comment on the lingering fuel crises.
NNPC defends subsidy
Meanwhile, the Group Chief Executive Officer of the Nigerian National Petroleum Company, Mele Kyari, on Wednesday said the oil firm was comfortable with the policy of the Federal Government on the subsidy of Premium Motor Spirit, popularly called petrol, despite the trillions of naira being spent subsidizing the commodity.
He also announced that Nigeria's crude oil and condensates production climbed to as high as 1.52 million barrels per day towards the end of December 2022.