Oluwabamise Ayanwola laid to rest, admist justice delay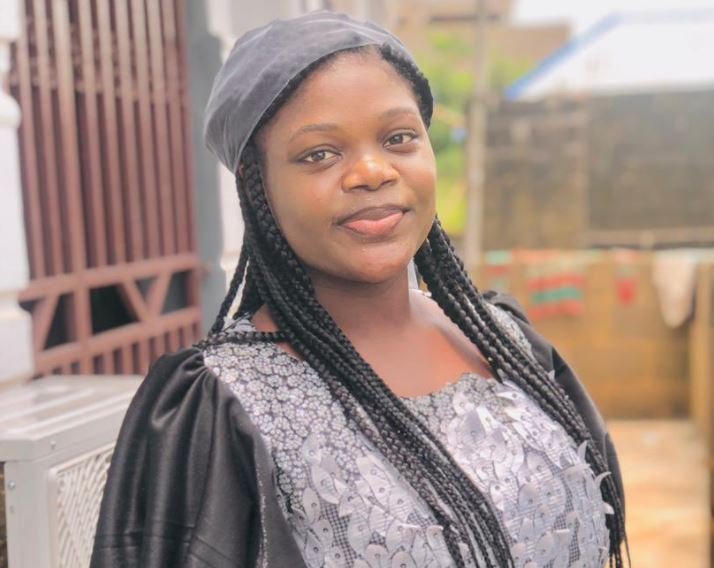 On Friday, family and friends gathered to bury the young Lagos fashion designer Oluwabamise Ayanwola, who died after an encounter with a government-owned BRT bus. Bamise disappeared after boarding the bus on her way to visit her brother. Security teams later found her dead body on the streets.
Bamise's family said that she recorded a video of part of her experience inside the BRT bus and also sent SOS messages to a friend, which helped her family and security agencies identify the bus and driver involved in the incident.
Her burial attracted government officials, human rights groups, family members, friends, and well-wishers from across the country. People dressed in different attire and carried images of the deceased in a procession from the streets into Atan Cemetery, where they later buried the victim.
Bamise's parents did not attend the burial site, as their culture does not allow parents to attend the burial of their child. The Ayanwola family hails from Ira, Ekiti state in southwest Nigeria, but they are based in Lagos. Bamise was the youngest of ten children and was 21 years old at the time of her death.
"How is the case progressing in court so far?
The disappearance and subsequent death of Bamise caused much uproar in Lagos and across social media, with many people taking to the streets to protest.
Upon the recovery of her body in the streets of Lagos, the police arrested Mr. Ominikoron Andrew Nice, the driver of the BRT bus that she had entered.
He was taken to court on charges of involvement in the death of Bamise. He is facing five charges: rape, conspiracy, felony, sexual assault, and murder.
So far, six witnesses have testified in court since the case began.
On the last day the case was in court, December 12, the seventh witness, Sunday Ihende, a police officer, told the court that he was certain that the deceased did not get off the bus when others did, and if she had, she would still be alive now.
The judge, Sherifat Sonaike, adjourned the case to January 23, 2023, for the continuation of the trial.
The Bamise family, on the other hand, is insisting that they want justice for their late sister.
The BBC has confirmed that the management of the Lagos government-owned BRT bus visited the Bamise family. The Governor of Lagos State also sent delegates to visit the family of the deceased."