BREAKING: Nigeria's Ambassador to Spain, Demola Seriki is dead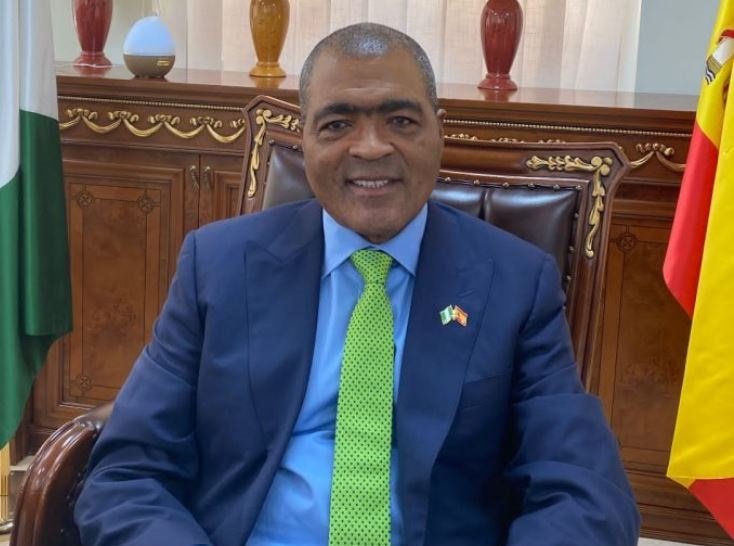 Nigeria's ambassador to Spain, Ademola Seriki, is dead at the age of 62, his children and family sources have confirmed.
Seriki died on Thursday, December 15, 2022, in Madrid, Spain, his children said in a letter on Thursday.
"It is with heavy hearts and profound gratitude to Almighty Allah that we announce the loss of our much loved and admired patriarch, husband, father, grandfather, brother, uncle and friend, His Excellency, Ambassador Ademola Rasaq Atanda Seriki (CON) on December 15th, 2022.
"He passed away peacefully surrounded by his family in Madrid, Spain," the letter said.
Born on November 30, 1959, as Ademola Rasaq Seriki was a politician, teacher, businessman, and public administrator.
Demola Seriki cut his teeth in politics in the early 90s. In 1992, he was the senatorial candidate for Lagos Central District constituency, on the platform of the defunct National Republican Convention (NRC).
In 1998, he was elected a member of the federal House of Representatives from the Lagos Island federal constituency on the ticket of the defunct United Nigeria Congress Party (UNCP). This victory was short-lived, with the abrupt end of the General Abacha regime and the inception of General Abdulsalam Abubakar's transitional regime.
He has since joined both the Peoples Democratic Party and the All Progressives Congress under which he was serving as ambassador to Spain.
He has served as a Nigerian minister on four occasions with his first in 2007 when he served as Minister of State for Agriculture and Water Resources (2007 to 2008).
In 2008, he was redeployed to serve as Supervising Minister for Mines and Steel Development (October 2008 to December 2008).
Shortly after, Demola Seriki served as Minister of State for Defence between 2008 and 2009 before he was redeployed as Minister of State for Interior between 2009 and 2010.
He was later the Minister of State for Agriculture and Water Resources (2007 to 2008).