Features of Sports Betting Apps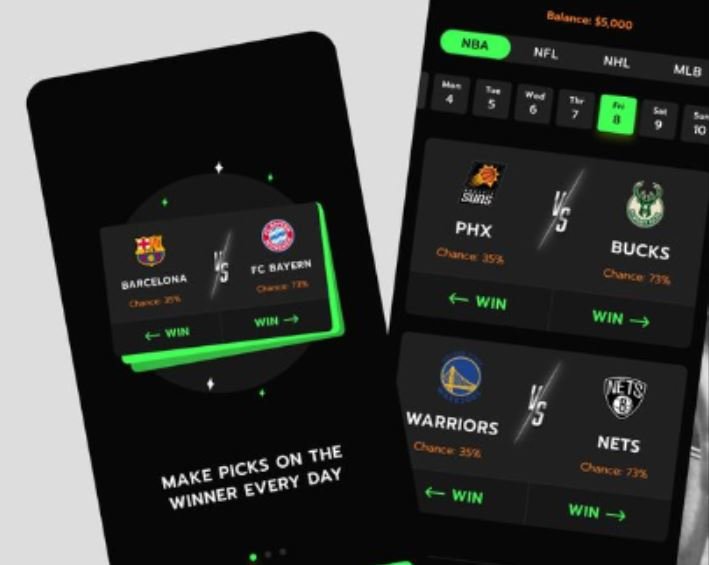 Making Sports Betting App is the same as making any other kind of software. In the end, you can't just keep taking blind shots like a careless gambler. The mobile app development company you choose to work with will tell you all of this and probably a lot more.
Before you even try to test the waters, you should take the time to learn about the current state of the market, the different types of sports betting apps, and the most important features to include. Find out more about each of the three in the next section.
Easy Sign-In Process
Gamblers are the same as any other users in that they want to be able to place their bets as soon as possible. This is a requirement for any bespoke mobile app development. Only their email address, username, and password should be needed.
Streaming In Real Time
This is important for all types of betting, but teasers need it the most. The main point is that a bettor needs a good point of reference to place bets quickly and correctly.
Betting Manuals
Why should gambling be any different from making good apps, which you do by following an app development guide? These can include instructions on how to use your app to place bets and some helpful tips on how to improve your odds.
Play And Train Features
The ability to bet without the risk of losing money is a useful feature to add, especially if users are still getting used to how your app works.
Better Control and More Privacy
Users should be able to trust betting apps to keep their information secret. After all, people who don't use websites with unclear privacy policies aren't that different from gamblers.
Chat Flexibility
Sports betting is both a way to meet new people and have fun. Make room in your app for the ability to talk to people.
Admin Panel
As an administrator, it shouldn't be hard for you to manage your users, especially when it comes to how they bet and keeping track of their bets. Most of the time, a well-designed dashboard is enough.
Utilizing Bookmakers
Bookmakers are the only ones who know which teams and players have been bet on, so they are the ones who decide how much money each sporting event makes.
Keeping Track of Grants and Payments
The admin should find it easy to keep track of the money from bets and give it to the winners.
Cost Estimates and Things to Think About
Next, let's talk about how much it costs to design, build, and release a mobile app. You can also skip over the estimate of how much it will cost to make apps for sports betting. How you feel about native vs. cross-platform app development can help you decide what to do with your app. Recent research and polls show that the cost of making apps for sports betting will be between $10,000 and $50,000. That's just one of many important things. Check out the table below to get an idea of how long it will take to finish developing an app.
Conclusion
There are a lot of online betting apps, so players can choose from a wide range of options. Each one has its pros, cons, and requirements, so before installing, you should learn about each one, read reviews, etc., that are relevant to it. If comfort and mobility are important to you, you should use apps instead of their web-based versions. Decide, set, and begin placing winning wagers.