Nigerians inspired by your story, legacy, Lawan tells Buhari at 80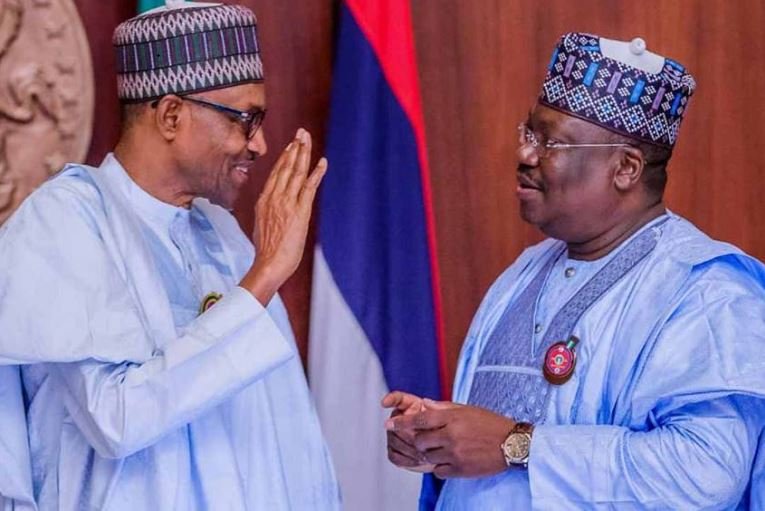 Senate President Ahmad Lawan says millions of Nigerians are inspired by the story and legacy of President Muhammadu Buhari as he celebrates his 80th birthday.
Lawan joined the generality of Nigerians and Buhari's admirers across the world in rejoicing with his family over his reaching this milestone in good health.
The Senate President, in a statement which he personally signed, extolled the leadership virtues of President Buhari.
"Your Excellency, millions of Nigerians are inspired by your life story and legacy of service to our dear and great country.
"As a soldier, military Head of State and democratically elected President, you consistently fought for the unity, development and progress of Nigeria.
"As we approach the end of your tenure on 29th May, 2023, you can rest assured that millions of Nigerians across our vast country genuinely appreciate your achievements in nation-building and in strengthening the guardrails of democracy in Nigeria.
"The record of your administration in infrastructural development across the nation is unrivaled and will continue to speak for your stewardship long after your retirement.
"Your Excellency, once again, I wish you happy birthday celebration and many more years in good health and happiness," Lawan said.
Born December 17, 1942 in Daura, Katsina, Nigeria, his father was called Mallam Hardo Adamu, a Fulani chieftain from Dumurkul in Mai'Adua, and his mother's name was Zulaihat, who had Hausa and Kanuri ancestry.
He is the twenty-third child of his father and was named after ninth-century Persian Islamic scholar Muhammad al-Bukhari.
He was raised by his mother, he was about four years old when his father died. He attended primary school in Daura and Mai'adua, in 1953, Katsina Middle School, and attended Katsina Provincial Secondary School from 1956 to 1961 Katsina State.