2023: Atiku Abubakar's wife gaffe, Nigerians reacts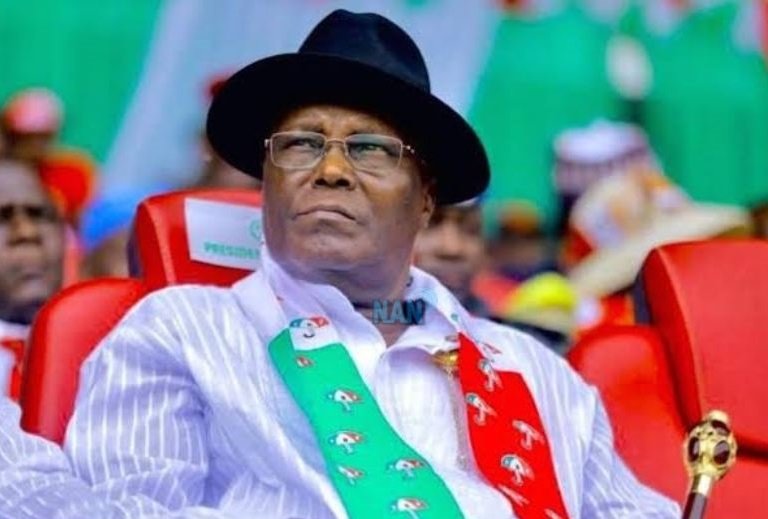 A viral video of Titi Atiku Abubakar, wife of the People's Democratic Party (PDP) presidential candidate, Atiku Abubakar calling for Nigerians to 'vote' for the All Progressives Congress (APC) has set the internet abuzz.
In the video, Titi Atiku Abubakar while condemning APC for failing to fulfil its promises to Nigerians made an apparent gaffe, telling voters to vote the party in the 2023 general election.
Reacting to the video, in defence of the wife of the PDP presidential flag-bearer. Wife to Atiku, Titi Abubakar, has just urged Nigerians to vote APC on February 25th next year. In all honesty, this is obviously a slip of tongue, but we hold the view that it is unreasonable to make a mountain out of such molehills, especially when you quickly correct yourself!" Festus Keyamo, spokesperson for the APC Presidential Campaign Council.
Another Twitter user, @elonchorch punctured her statement with the opinion that, A vote for PDP is a vote for APC, this is Madam Titi Atiku Abubakar campaigning for APC, she knows her husband can not win. Vote for PDP if you want APC to continue in power. For a New Nigeria, vote ObiDatti, Vote LP.
A big thank you to our dear mother, Mama Titi Atiku Abubakar for endorsing the APC, despite your husband & our father, Atiku running under PDP. We know you are just and fair. We are sure you understand that Bola Tinubu is much more competent than Atiku. Your act is very patriotic", Adamu Garba appraised her.