We have passport booklets, envoy assures Nigerians in New York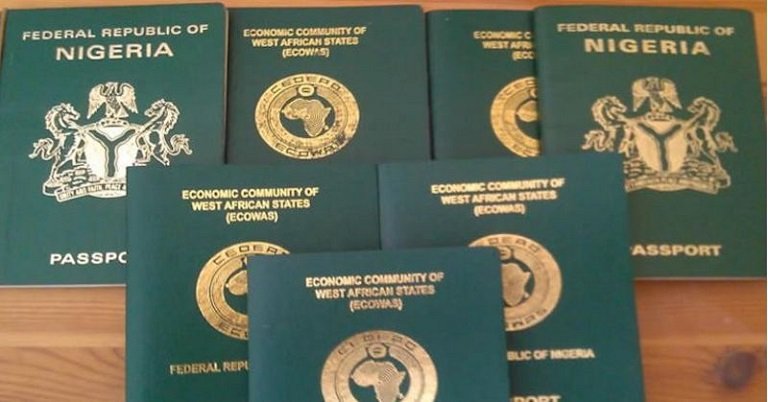 The Consul General of Nigeria in New York, Amb. Lot Egopija, has assured Nigerians within the New York jurisdiction that, "we do not lack passport booklets."
Egopija gave the assurance at the virtual 7th Town Hall Meeting with the Nigerian Community within New York Jurisdiction.
NAN reports that most questions raised at the meeting were on passports collection and how to correct irregularities in passports data arising from regular process or intervention exercises.
The envoy, answering question on possibility of applicants getting their passports by December to travel home for Christmas, said shortage of booklets was no longer a problem.
According to him, the applicants that have done their biometrics will get theirs as soon as possible.
"All the outstanding applications are being addressed but we just asked for your patience and understanding.
"We will do everything that is within our means to facilitate and make sure that people receive their passports in time before they start travelling."
Answering question on the new visa policy by the Federal government that Nigerians with dual citizenship, would no longer require visas to visit Nigeria if they decided to travel home with their foreign passports, Egopija said the Consulate was still waiting for further directive from the Federal Government on the policy.
The Minister of Interior, Rauf Aregbesola on Nov. 11, tweeted that the Federal Government has started implementing the new visa policy.
"We're still waiting for government to let us know what we're expected to do so that we can inform our nationals but until that policy document is out, we would tell you to hang on.
"We would tell you to hang on because it will also involve government informing the airlines because without that, no airline will pick you.
"You should be patient; in the coming days, we will probably get clarity on that important pronouncement," he said.
A Nigerian community leader, Mr Francis James, who anchored the meeting, urged Nigerians to plan their passports need and apply at least six months to the expiration of their passports.
He assured that the Consulate had improved his services, citing the experience of his wife who went through the process without asking for assistance from any staff.
"I am telling you; you don't need to know anybody before you will be attended to once you apply early.''
NAN reports that the meeting also discussed the challenges faced by Nigerians in acquiring the National Identification Number (NIN) which is mandatory requirement for processing the new Enhanced E-Passport.
The challenges include ignorance on the need to match names on passport and NIN and the process of correcting discrepancies where they occur.