2023: Vote candidates with climate action plan, GIFSEP tells Nigerians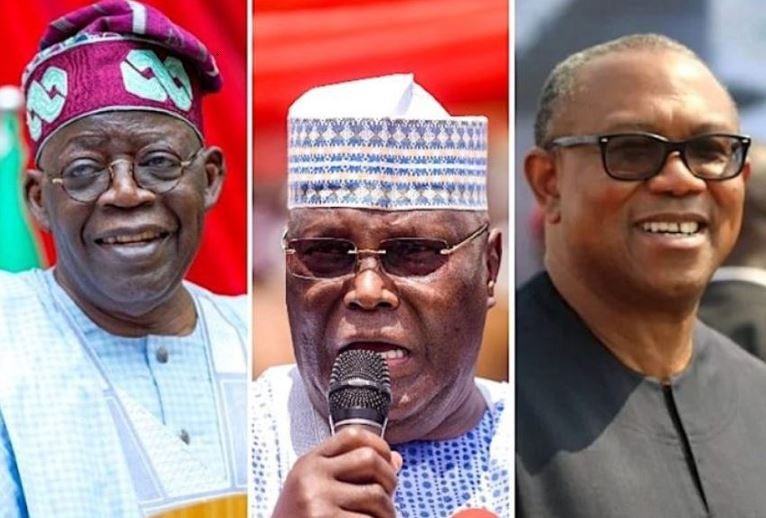 The Global Initiative for Food Security and Ecosystem Preservation (GIFSEP) and other relevant stakeholders have called on Nigerians to vote for candidates who have strong climate action plan to effectively address environmental challenges.
The executive director of GIFSEP, David Terungwa, said this at a workshop in support of 350 Africa, in partnership with Activist for Climate Justice Coalition, on Thursday in Abuja.
Terungwa said that the stakeholders and other reasonable Nigerians are worried that climate action plan is under-represented in the campaigns for 2023 elections.
According to him, a call for Nigerian citizens to collect their Permanent Voter's Cards (PVCs) and vote for climate in the 2023 elections is very vital.
"Climate action plan is critical to the survival of democracy and for sustainable development.
"We are worried! We are so worried that climate change is under-represented in the campaigns for the 2023 general elections so far.
"Climate Change issues are too important to be left in the hands of deniers. Climate change is the crises of our lifetime, it is the defining issue of today's world.
"Climate change, like voting in a democracy, is a collective action problem to all of us.
"We are calling on citizens, especially those in communities impacted by climate change, to ensure that they collect their PVC's and look beyond empty campaign promises."
Terungwa said that it was not enough to have just a plan, adding that such plan must be a strong and workable plan that should be interrogated.
He said that Nigeria is very vulnerable to climate change.
He referred to the recent floods which caused the death of over 600 Nigerians, displaced over two million people, washed away hundred of farms and farm lands and other critical infrastructure.
"The poor are most vulnerable because of their lack of adaptive capacity. Up in the northern part of the country is desert encouragement and land degradation.
"In the center is soil erosion and land degradation, in the south is sea level rise, coastal erosion and annual floods.
"All of these affect our health, food and nutrition, water availability, biodiversity loss, security and ultimately our economy," he said.
The Executive Director said that the remedy to the problems was to build a resilience, failure in doing that, the challenge would continue on frequency and magnitude.
He said that the aim of the workshop campaign was to rub minds with the stakeholders and provide a strong solution that could support addressing the situation.
He said that climate change must be a central priority for all governments, communities, cities, and Civil Society Organisations among others.
"That is why it is important to strongly advocate to bring back climate change to centre and make a priority to every political event.
According to him, a vote for climate is a vote for food security, for sustainable energy, for health, for healthy environment, equity and fairness, sustainable future and for life.
Speaking, a Bureau Chief of Sustainable Development Goal, (SDG), Mr Kevin Akoje, said it is important to bring back climate change to the centre.
"A vote for climate is a vote for all. We should vote for the right candidates who will take us out of this mess and restore all that have loss on our land".
Mrs Pualine Jingali, the GIFSEP's Finance Officer, who spoke on behalf of women, called on women and vulnerable persons to vote for the right candidates come 2023 elections.
"It is only our vote that can count for us, the climate change has really impacted on us negatively and we must vote for candidates that will fight for us and address these climate changes and other environmental challenges in the country," she said.