#TrudeauResign: Canadians ask Justin Trudeau to resign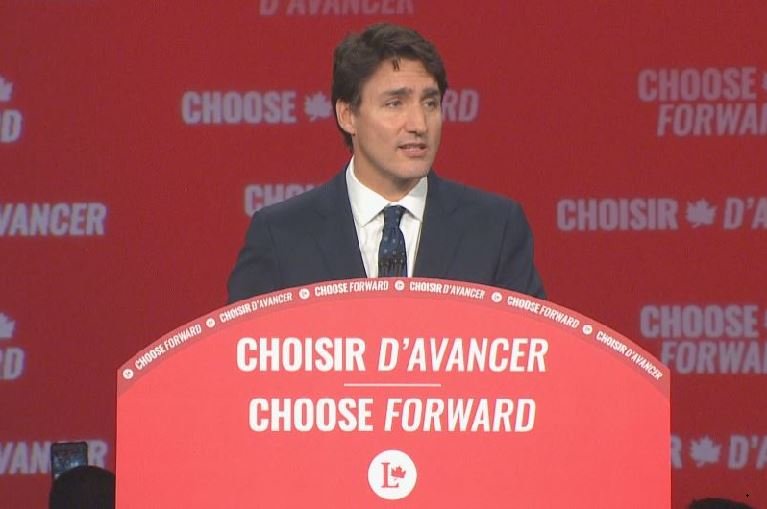 The backlash against Prime Minister Justin Trudeau and his policies appears to be growing by the day with some citizens calling for him to resign.
Using the hashtag, #TrudeauResign, some Canadian citizens on social media expressed their displeasure at the federal government and at some of the COVID policies.
The latest outburst against Trudeau comes two days after #TrudeauMustGo trended on Twitter and after his rendition Bohemian Rhapsody days before Queen Elizabeth's funeral.
Urging the Prime Minister to resign, Pasquale claims that Justin Trudeau sees his views as racist and misogynistic. "I am a 35 year old father and husband. I live in Ontario, I am a hard worker in the construction industry and believe in bodily autonomy. According to @JustinTrudeau, I am racist, misogynistic with unacceptable views and must be dealt with. #TrudeauMustGo #TrudeauResign."
Demers Mélanie who says she is pro-life says she is protecting her rights and freedom. "I'm a 47-year old mother and wife. I have two amazing daughters and three wonderful grandchildren. Nurse for 22 years! My family and I are pro-choice and defend our rights and freedoms! Not an extremist #TrudeauMustGo #TrudeauResign."
NotDickDavis also shared similar sentiments. "I'm 48. Married to my beautiful wife for 28 years. We have five adult children and two grandchildren. We donate time and dollars to our community. As per @justintrudeau we are racist, misogynistic and hold unacceptable views. We must be dealt with. #TrudeauMustGo #TrudeauResign."
Valentinamüller, 39, who believes in free choice also disagrees with Prime Minister Justin Trudeau. "I'm 39. I'm a college educated self employed and part time worker at Lush Cosmetics. I contribute to society, and I pay taxes. I believe in free choice. According to @JustinTrudeau I'm an extremist that needs to be dealt with. #TrudeauMustGo #TrudeauResign."
I am a wife, mother of 3, catholic secondary teacher, who believes in critical thinking, asking questions & making informed decisions for ourselves. According to @JustinTrudeau, I am racist, misogynistic with unacceptable views and must be dealt with.#TrudeauMustGo #TrudeauResign pic.twitter.com/HYqzGEFjun

— Bee Aguilera (@AguileraBee) September 19, 2022
I am proud to stand with Canadians taking up space. Canadians who will never bow down to a narcissist bully that does not have our best interests at heart. #TrudeauMustGo #TrudeauResign pic.twitter.com/skC89sRjPW

— Mazza (@KimberlyMazzan2) September 20, 2022