Gistlover reveals Tinubu's son, Yinka and plot against Fashola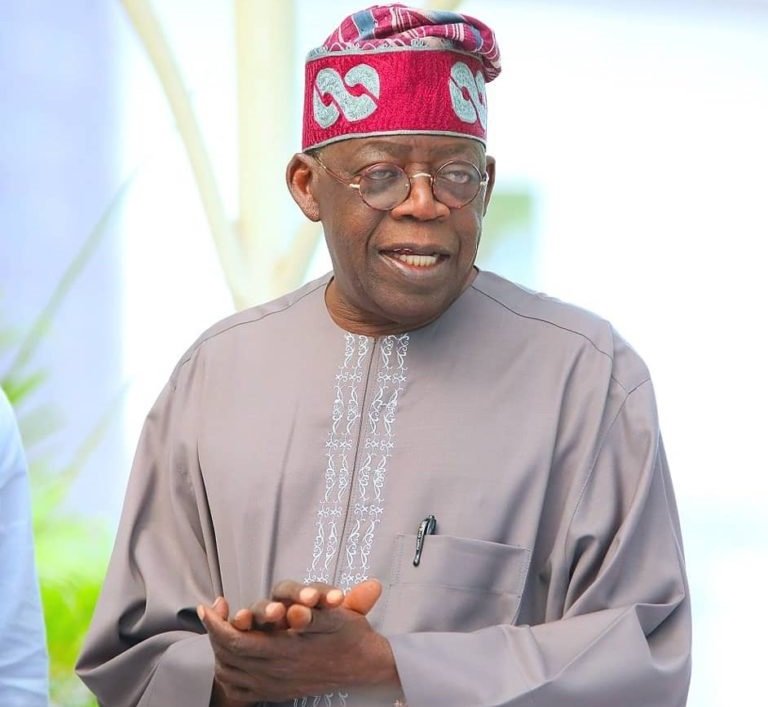 Social media blog, Gistlover, has revealed more secrets of Bola Tinubu, the APC presidential candidate including a son he had with a lady in the US.
In a series of posts on its Instagram page, Gistlover claimed that the former Lagos governor is cousin to the Osun state governor and that he led a blackmail agenda against former Lagos governor, Babatunde Fashola.
"The biological father died long time ago, so he met his cousin and some other people related to the mum, one of his cousin's is the popular Gboyega Oyetola, the governor of Osun state now. He convinced him on why he needs to join politics and promised him he was going to give him his backing, this was how Oyetola started his political life.
"Now back to Lagos, his time had ended as governor after ruling since 1999 to 2007, he needed to hand over Lagos to another loyal boy. He choose Tayo Ayinde, the popular guy many call 'Chief of Staff' but Remi Tinubu declined bluntly. She refused and her reasons was that during Amoda (Tinubu's) time in the office, Amoda (Tinubu) got one Chicago based lady pregnant.
"The lady later gave birth and they named the boy Yinka, so aside from Seyi Tinubu there is another Yinka Tinubu who is from Amoda's mistress and according to what Remi heard it was Tayo Ayinde that arranged the lady for Amoda.
"This got Remi angry and it was a big case then and Remi vowed to expose all Amoda's secret if he shows the boy to the world. Amoda had no choice than to pay the lady off and tell the lady to take the child back to the US, so this hindered Chief of Staff appointment as Lagos state governor. One way or the other, Amoda met Babatunde Fashola and he liked him and that was it, he gave him the post they were planning to give Tayo Ayinde.
"Now Fashola was remitting to Amoda the proceedings from Lagos state and gives him feed back daily, Tinubu practically dictated what happens in Lagos even after he left. After adding the money he embezzled for eight years to his drug money, he was stinking rich , Dangote and Otedola combined got nothing on him, why they don't rate him is because he doesn't declares all his assets but I will help him declare some now (check next post) he buys properties in the name of people all over the world, his drug addict daughter and the second daughter all have properties scattered all over the world in their names, but God is not a man, what a man sows, he will reap, upon all the money and the houses, it's from a mental home to prison and from prison back to mental home.
Gistlover then revealed more about the relationship that existed between Fashola and Tinubu. "After remitting for a while, Fashola got tired, he told Amoda he was done remitting and he wanted to face the work squarely, that was where the trouble started, he also said he was going to stop generating fake contracts.
Gistlover claimed that, "This is how they run the fake contract thing, they create a problem themselves and make it known to the general public and let the masses knows how much it will cost to fix the problem. Sometimes they end up allocating billions from Lagos funds just to fix the problem, the problem won't be fixed but money will be paid into Amoda's account, it won't come directly to Amoda's account it will go through some very famous pastors or people who have foundations. It will pass through their account, that was how Prophet Esther Ajayi case surfaced, her own she started with Stella Obasanjo (will give details on this later) so after laundering the money through various accounts, the money either lands in Amoda's account or some of his children's account, so that way it's untraceable, so when the masses request for what was done with the allocation of money, the masses will shout for a week and then move on, that's why you see bad roads and bad infrastructure all over.
"Amoda has over 100 accounts across all banks, what they do now is, they sneak prisoners out of the cell, take them to bank to open accounts and add any number provided by Amoda, that way he has access to all the account, that's why even with all his property seized in the US, it has no effect on him, he is cashing out from Lagos and some states in Nigeria till today, so when Fashola got angry and said he needed to work, Tinubu had a bitter clash with him in fact he was trying all his power to implicate him on seat then but it didn't work, Fashola stood still and started working, this got on Amoda's nerves and they planned a way on how to frustrate his effort.
"Amoda called one of his trusted boys , MC Oluomo to arrange one of the Nollywood girls to distract Fashola, that was how they arranged Bukky Wright to help them put Fashola at their mercy and blackmail him, (kuru kere, kuru kere meaning bit by bit), Bukky Wright entered Fashola life and it was love at first sight for Fashola.