Boko Haram run out of food, weapons as flood take over camps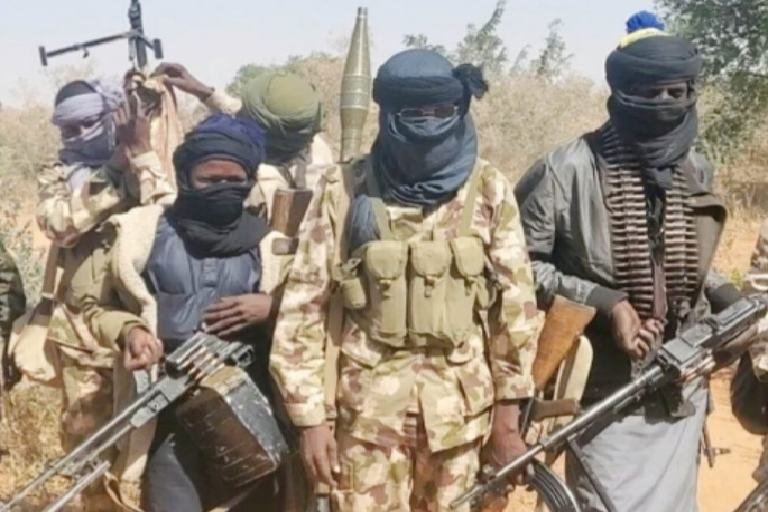 Hundreds of Boko Haram insurgents and their families have deserted their camps as flood wreaked havoc on their enclaves, forcing them to move to safe locations on the fringes of Samiba Forest.
Recall that it was previously reported that 70 Boko haram fighters drowned and more than 200 insurgents, including five commanders, were killed as a result of the Nigerian military's airstrikes over the weekend.
According to reports, several insurgent camps in Sheuri, Kumshe ward, and Gaizuwa axis were affected as the Yedzaram River overflowed its banks on Sunday morning, which forced them to relocate.
Further information revealed that the insurgents had moved because they were short on supplies and weapons and were waiting to regroup and strategise their next move.
Similar to this, Goni Farooq, a senior Boko Haram commander, is said to have turned himself in to the military on Sunday at Banki Junction in Borno State's Bama Local Government Area.
Security sources revealed he surrendered with a motorcycle, RPG, AK47, anti-aircraft rifle, five magazines filled with live fire, solar panels, and other items.