2nd Niger Bridge: Saraki caught in the act, deletes tweets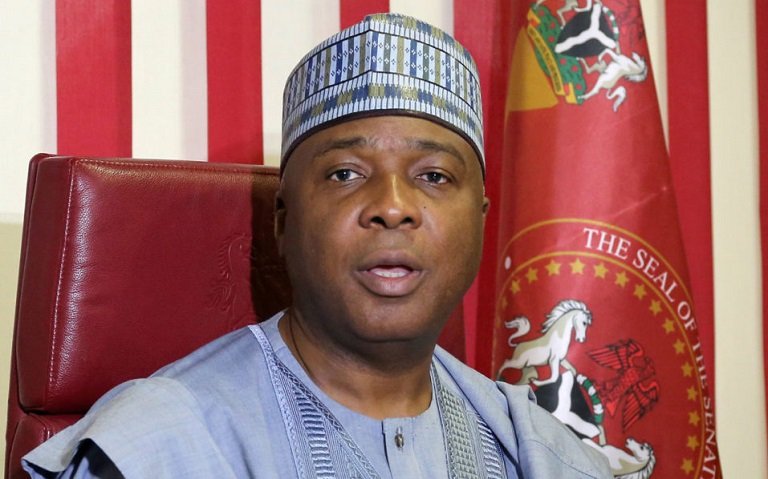 Former Senate President, Bukola Saraki has deleted tweets in which he lambasted his party, the Peoples Democratic Party (PDP) over the non-completion of the Second Niger Bridge.
Recently, pictures of the Second Niger Bridge started trending across social media.
The contractors have commenced the laying of asphalt which signifies the final lap of the bridge construction.
Saraki in his tweet said, "After 6 years in Office President GEJ only has a drawing of 2nd Niger Bridge to show as his achievement."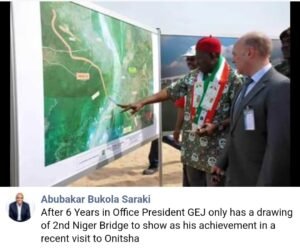 Saraki seeing that Nigerians would refer to his tweets, he hurriedly deleted them after the PDP National Executive Council (NEC) meeting held in Abuja.
The PDP could not complete the bridge or initiate anything after spending 16 years in government.
Goodluck Jonathan had during the wake of his tenure only kick-started the construction on paper, a project which originally belong to his zone.
Saraki who was part of the PDP could not but hide his head after the All Progressives Congress APC, which he has left has now completed what his party couldn't achieve for 16 years.
The Second Niger bridge was conceived during Shehu Shagari tenure but subsequent governments came and left but could not start the project.
The All Progressives Congress, APC administration gave life to the second Niger bridge project and on the verge of full completion.
Recall, Vice President, Prof Yemi Osinbajo, said that the Federal government is determined to complete the Second Niger Bridge and other ongoing projects in South East geopolitical zone.