Wike asks Sanwo-Olu to unveil Rivers project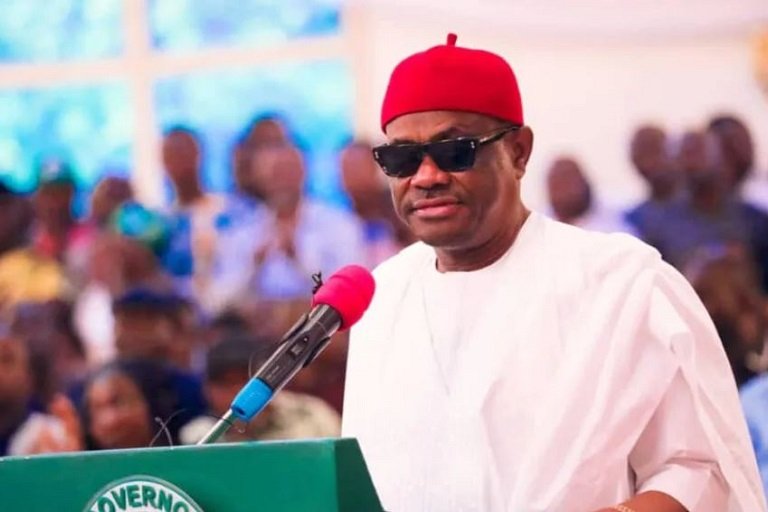 Rivers state Governor Nyesom Wike has invited his Lagos counterpart, Babajide Sanwo-Olu, to officially open the Orochiri-Worukwo (Waterline Junction) flyover in Port Harcourt, the state capital.
Wike made the remarks while inspecting ongoing projects in the state's Obio/Akpor and Port Harcourt local government areas on Wednesday.
He stated that the next round of project inaugurations would begin on August 8 and would last two weeks, and that former Sokoto Governor Aliyu Wammako would also inaugurate the Ogbum-Nu-Abali Eastern Bypass road.
Wike urged the people of the state to join the government in thanking God Almighty for his administration's accomplishments.
He praised his administration's ability to inaugurate more projects while also embarking on new ones.
He said: "And I think you can't hear anything happening in most of the States. But for us, we will end our services to the people on the 29th of May, 2023.
"Like I said no project will be left abandoned and that is why we have taken priority to make sure that the finances are there to back up these projects. If we don't have the money, there is no need of awarding contracts."
He stated that while the amount of civil construction work undertaken by his administration was costly, the overall benefits remained a driving force.
Wike explained that the inspection was required to determine the impact of the projects on the socioeconomic lives of the residents in the areas.
Despite the project's associated costs, the Governor stated that his administration had paid the contractor 80% of the cost of road dualization.
The Governor urged residents in the affected areas, particularly in Mile 2 Diobu in Port Harcourt, to be patient and to put up with the inconvenience caused by the work.
Wike was overjoyed at the outpouring of support from the crowds who had gathered to greet him.