Why I killed my two sons, 25-year-old father confesses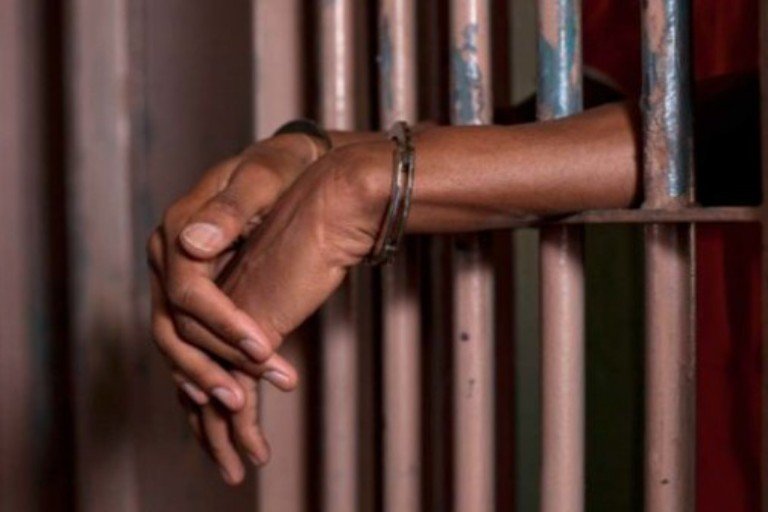 Elisha Tari, a 25-year-old father, has confessed to killing his two sons (who were 3 and 5 years old), because they were yelling "fire, fire on me" when he asked them to say "God."
"When I asked them to say "God," they replied, "Fire," and they kept repeating "Fire, Fire," rather than God. Their behaviour upset and infuriated me, so I grabbed up stones and whacked them on the heads till they died.
Tari, who was arrested by the Adamawa State Police Command for killing two of his children, confessed: "I smoke indian hemp, drink alcohol and inhale snuff. I do not in any way take tramol or any other hard drugs."
He further asserted that he suffers from psychological issues and previously had to be chained up due to a mental illness.
According to a source, Tari's problems may have begun when his wife and the mother of the murdered children left him more than two months ago and all attempts to bring her back proved abortive.
According to the source, the suspected killer went to his in-laws on several occasions to persuade their daughter to return home, but his in-laws denied him access to his wife and instead kept on deceiving him.
It was learned that the deceased children had first encountered their father when he was cooking that fateful day, and he had enquired about their mother's whereabouts.
Tari is an indigene of Himike village in Michika Local Government Area of Adamawa State.
He was paraded by the police yesterday, before newsmen who subjected him to questions. He is a traditional musician.