Twitter reacts to Lamido's remarks on Wike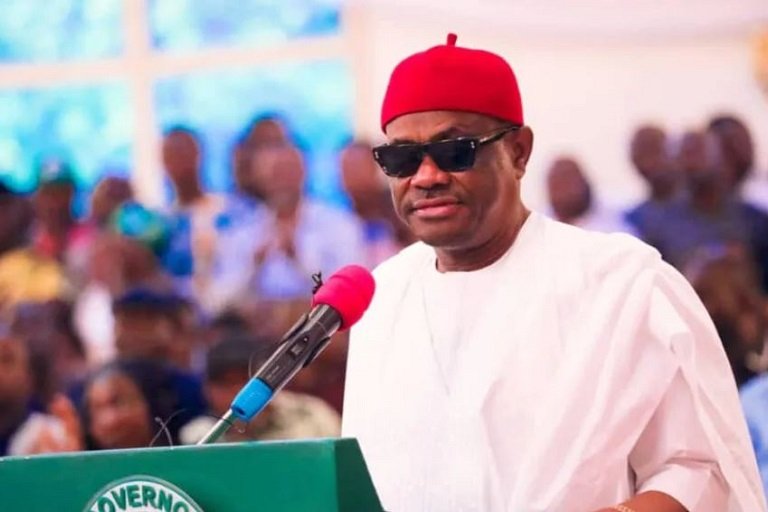 Nigerians have reacted on Twitter to remarks made by Sule Lamido, a former governor of Jigawa State, criticizing Governor Nyesom Wike of Rivers State.
The Rivers State Governor, Nyesom Wike, was referred to as a bluff by Lamido during an appearance on Channels television on Tuesday.
Lamido made this comment in response to the conflict between Wike and Atiku Abubakar, the PDP's presidential nominee.
When questioned if the residents of Rivers State would follow Wike's orders, the previous governor, Lamido, referred to Wike as an emperor and indicated that they might choose to be his slaves.
He questioned why Wike is upset with Atiku and added that the governor of Rivers State ought to be upset with the PDP convention and not the former vice president.
The individuals who met with Wike and Atiku, according to Lamido, were not dispatched by the party but rather by well-wishers who wanted the problem to be handled.
However, several online users criticized the former governor of Jigawa for referring to Wike as an emperor and a tyrant on the microblogging site Twitter.
Here are a few of the reactions from Twitter:
@OkoyeEm68161654 wrote: "When Wike becomes former governor now all this gara gara will stop and he will not be relevant again, Someone close to him should advise him to join the OBIdient movement on time before it's too late."
@novieverest wrote: "Lamido has fired at Wike, not when Wike fires back, when Wike responds, let no one cry ooooh."
@BigBrainEni wrote: "Thank you, Sule Lamido. Governor Wike will respond accordingly 😎 we will all be mad together since you all wanna lack decorum. You all up north must learn a very tough lesson, how can the presidential candidate and the party chairman be from the north? Lol."
@fubyhalliday wrote: "So this Sule Lamido feel we in Rivers will choose to support him and Atiku against Wike?
My prayer every day is that my Gov should not listen to any reconciliation again. Let's rock the boat and see how far."
@MeddyCation wrote: "Anything wey Wike see for PDP/ Sule Lamido hand him deserve am. He once came on TV to bash his southern brother Peter Obi for Northern "Likes and followership" Now they are showing him d true meaning of brotherhood. I'm only just anticipating his band's next single nothing more."
@Necessary_Cho wrote: "I think Sule Lamido is the only person talking to Wike the way he should be spoken to. Truth is, no one owns PDP, including Atiku Abubakar, and in no way anybody's ego should be allowed to determine what happens or who gets what in the party."
@Buchyogba wrote: "Sule Lamido is still talking tough against Wike. The war in PDP is far from being over. We the onlookers are having fun. Whatever needs to happen for Peter Obi to emerge as the President, who are we to stand against it?"