South Africa faces shutdown amid nationwide strike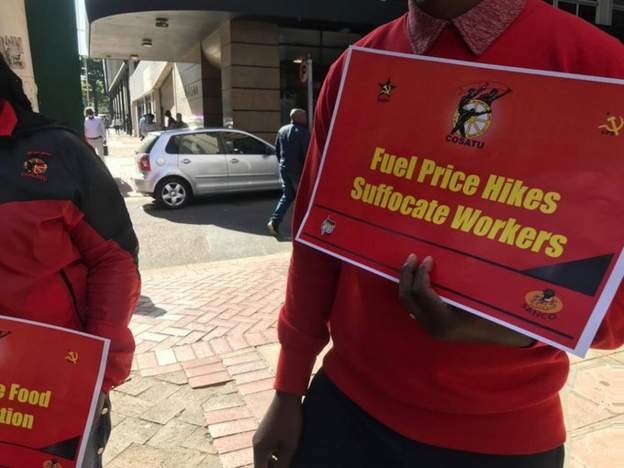 Thousands of South Africans are participating in a nationwide strike to show their opposition to the country's rising cost of living.
Two of the country's largest unions are leading the strike, calling for a "total shutdown" of the economy in protest against high unemployment levels, and rising fuel and electricity costs.
All provinces are anticipated to hold marches, with Cape Town and Pretoria perhaps hosting the biggest gatherings.
In addition to lowering borrowing rates and providing an income supplement, the unions want the government to set a cap on fuel prices.
A third of the population of South Africa is unemployed, and the nation is struggling financially as a result of international conflicts like the conflict in Ukraine and Covid.
Although the Wednesday's action's organisers claim they want to stop the nation's economy, they have also conceded that the number of participants may not match those of such shutdowns in previous years.
The government claims a no-work, no-pay policy will be in effect, and essential employees are not allowed to participate.
But according to unions, this is just the first in a series of steps they're prepared to take in order to achieve their goals.