See celeb's "funny" reaction after discovering hair strands in food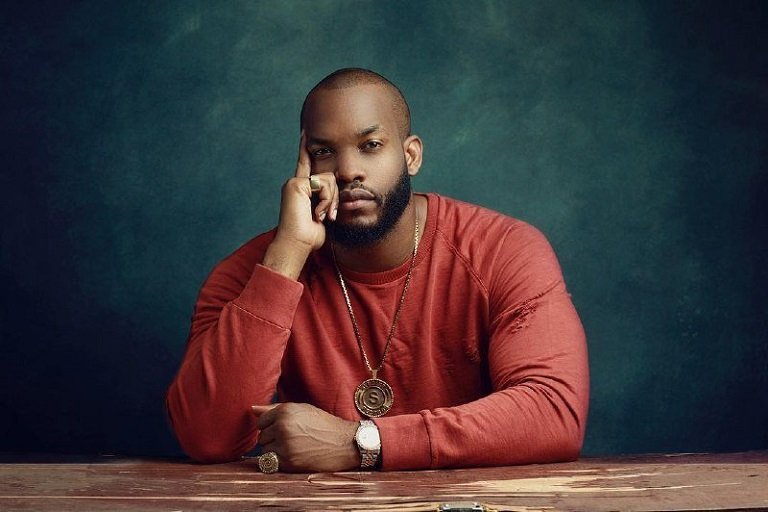 Lynxxx, a well-known musician from Nigeria, has criticized Jumia Foods and Chopnownow Lagos, two well-known online retailers, for giving him a "disgusting dinner."
Lynxx claimed in a since-deleted post that he discovered hair strands in the dinner he got from Jumia Foods.
Lynxxx, who was incensed by the development, created a video criticizing the food vendor and asserting that the caliber of food being sold to their consumers is beyond disguise.
Lynxxx shared the video and urged his followers and fans to spread it and tag the business to stop them from getting away with their wrongdoings.
Remember how Lynxxx, who had previously declared that he had given his life to Christ for good, was spotted smoking at a public gathering?
The Fine Lady singer clarified why smoking was meaningless for Christians in an interview with Punch Newspaper. He declared, "Drinking is not sin" (alcohol). What was the first miracle recorded about Jesus? He made wine out of water. I stay in touch with my old pals in the entertainment business.
But can he now be safely described as a gospel artiste, Lynxxx addresses the topic saying, "I am born-again, but I am not doing gospel music and I don't do secular music again too. I cannot call myself a minister of God just because I performed at a gospel show. I don't have a name for my kind of music. If I feel like praising God today, I will make a song about God, and it doesn't necessarily mean I am a gospel artiste."
When asked why he hasn't put out any new music, Lynxxx stated, "I took a break because I needed to focus on business and my new found relationship with God in 2015. You could have a career but also have goals that might not be in line with what you do for a living. Sometimes, you have to make sacrifices and focus on other things before you get back to what you are known for,"