FRSC bans use of swap number plates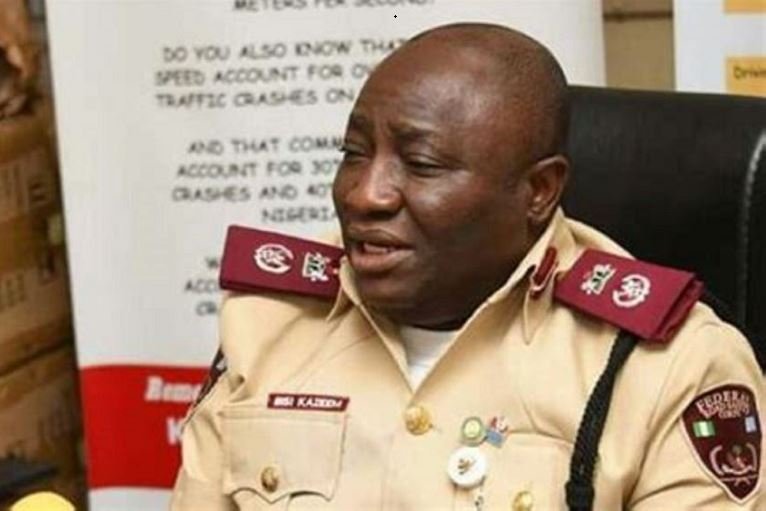 The Federal Road Safety Corps (FRSC) has banned the use of swap number plates in Nigeria.
Use of rotational number plates is unlawful and therefore deemed a criminal offence, according to FRSC Assistant Corps Marshal Bisi Kazeem in a statement.
According to Kazeem, the prohibition was brought up after the commission was alerted to a video showing a car with multiple number plates that was becoming viral on social media.
"The vehicle number plates on display are: KUJ-304BV, while the other side which was automatically flipped carries a number tagged presidency with the following details, 01B-266FG," Kazeem said.
He revealed that the acting corps marshal, Dauda Ali Biu, had requested a thorough investigation since the commission does not provide a licence plate with double features
ALERT: The Federal Road Safety Corps (FRSC) has announced the ban on rotational number plate, following the circulation of a video of a vehicle that displayed rotating number plates with different detail on either side of the plates.
pic.twitter.com/WvrxkDZtVQ

— Bashir Ahmad (@BashirAhmaad) August 23, 2022
"Only one number can be assigned to one vehicle and its owner at the same time. FRSC is using this medium to warn Nigerians from replicating same as it is considered a criminal act which has its place in law."
According to Kazeem, drivers of cars with illegal licence plates frequently have nefarious intentions and are not properly registered.
The footage showing the switched licence plates was criticised and called "extremely illegal" by Nigeria Police spokesman Muyiwa Adejobi.
The use of fake rotational plate numbers, according to Adejobi, is illegal and he advised Nigerians to reject it.
He continued by saying that the police department will work with appropriate organisations to prevent the use of fraudulent, unregistered licence plates and the concealment of licence plates with leather.