Davido steps out with fourth child for the first time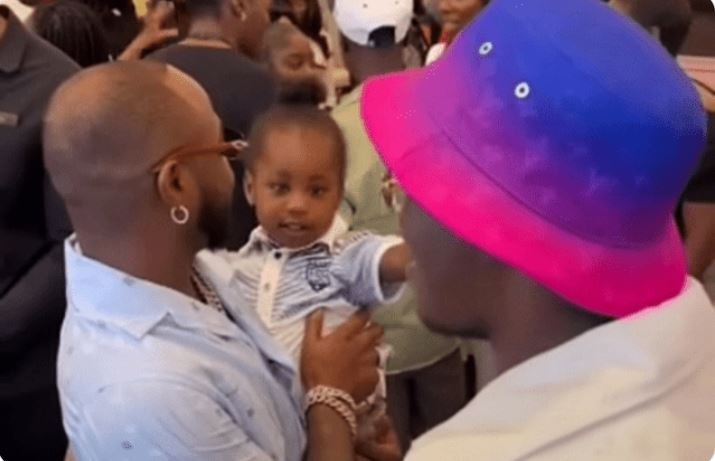 Nigerian singer and music producer, Davido, has been spotted with his two-year-old son, Dawson, and UK-based makeup artist Larissa in London.
Davido and Dawson attended a church service in London. It was the first time that he was seen in public for the first time with Dawson, his fourth child.
There have been rumors that he is Dawson's father, but unlike his other children, he never publicly acknowledged it.
According to viral reports, the London-based makeup artist Larissa gave birth to him in March, and said the superstar singer was the father.
"She gave birth to a Baby boy since March. Her name is Larissa, a makeup artist based in London" a source said.
DNA testing revealed that the Nigerian singer was the biological father of Dawson.
A DNA test was performed, and the result was 100 percent positive, according to Glam Squad Magazine.
"A DNA test was undertaken in the United Kingdom to determine whether the singing sensation is Dawson's biological father, and the results were affirmative.
"DNA test was conducted last month and it came out 100% positive. Davido is Dawson's biological father." A source close to the family revealed.
Davido has four children from four different women: Imade, Hailey, Ifeanyi, and Dawson.