Butchers jailed for selling toxic beef in Kogi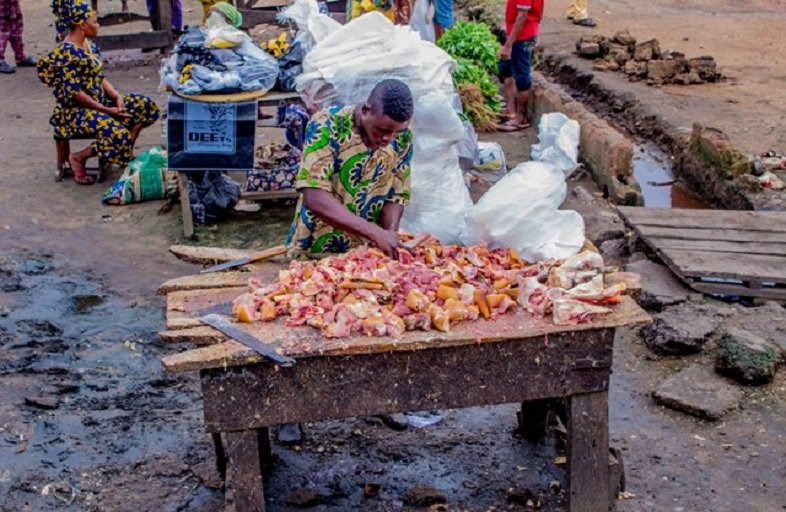 Two butchers have been detained by the Kogi State Command of the Nigeria Security and Civil Defence Corps (NSCDC) for allegedly selling toxic cow meat to unwary members of the public in the state.
Among the butchers detained are Omachi Yakubu, age 26, and Salisu Abalaka, age 32; both men reside in Lokoja, the state's capital, in the Felele neighborhood.
According to reports, the two butchers chose the poisonous meat that the state authorities had previously declared unfit for consumption and dumped at the Felele dump site.
According to John Kayode Oyinloye, the State Commandant of the NSCDC, veterinary physicians who found the meat at the Felele abattoir notified the corps' Agro Ranger, who sprang into action and apprehended the offenders.
After the allegation's investigation is complete, the suspects will be prosecuted, Oyinloye added.
The head of the state's NSCDC reaffirmed the command's willingness to thwart the actions of dishonest individuals in the agricultural sector in order to carry out its constitutional responsibility.
Therefore, he made a request to the state government to provide the Agro Ranger Unit with mobility so that it can effectively patrol the state's 21 local government regions to monitor the actions of such butchers.
The meat that was previously deemed unfit for consumption and dumped at the Felele dump site was later discovered in the market, which resulted in the arrest of the suspects, according to the remarks made by the Kogi State Team Leader, Meat Inspection Team, Felele Abattoir, Doctor Ocholi Obaje, and the Area Veterinary Officer, Lokoja, Doctor Musa Gomina Mohammed of the Ministry of Agriculture.
According to reports, the suspects admitted to the act and begged for forgiveness, stating they were unaware the meat was unfit for food.