Insecurity and the necessity for state police by Bright Okuta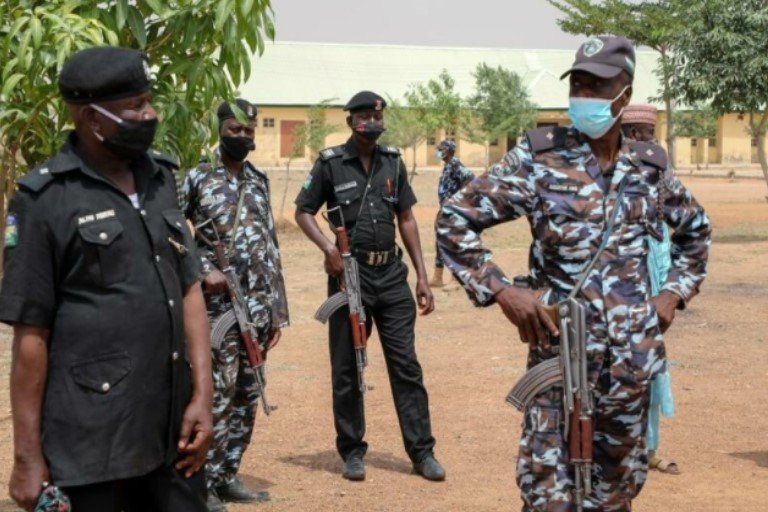 By Bright Okuta
Over the years, Nigeria has been entangled in a web of never-ceasing insurgency and terrorism; and most recently, banditry and kidnapping have become a thriving and lucrative business, especially in the northern part of the country. There have been different approaches to curtail this malady, but all have proven abortive.
Insecurity is one of the major setbacks of the Buhari administration and it has become a threatening force that is almost breaking the frame of unity joining the country together.
There were high hopes that the former military general will redress the balance of the pervasive insecurity, one of the major albatrosses of the former administration. But these hopes were dashed to the wind.
I have always been a proponent of state/community policing, and I believe it's the panacea that'll put an end to these unbearable insecurity problems, especially in local communities. There is an imperative need to decentralize the Nigerian Police Force because it has become practically impossible to police a country the size of Nigeria from Abuja, the Federal Capital Territory.
To begin with, the Nigerian Police are highly understaffed. The total personnel strength of the Police is about 371,000. While Nigeria's median of a police officer to population is not much different from the United Nations recommended of one police officer to 450 persons, about 100,000 police officers are deployed to provide private security for politicians all over Nigeria and other VIPs in the society. Celebrities hire Police officers for security, and in fact, anyone who can afford it. So invariably, the number of police left to protect the lives and properties of taxpayers are left to barely 271,000.
According to Statistics, in 2018, 838 Nigerians were kidnapped, and In 2021, more than 2,500 Nigerians were kidnapped. Over N7 billion in total was paid as ransoms for the kidnapped victims. Even though some were not lucky but died while in kidnapped custody. Most of the kidnapped victims were from local communities with a low presence of police.
These are clear pointers that the current system of Federal police cannot provide adequate security for the country.
Although there have been arguments against state police. Many argue that state police can serve as an apparatus for state governors to fight and suppress political oppositions and as a tool to intimidate non-loyalists.
Others claim state police will collapse the walls of national unity and create room for interstate division and secession. I will not discountenance these. But the central police system has proven to be oblivious of the security needs of Nigerians mostly those in local communities.
They do not know the realities Nigerians in those areas suffer. So, sometimes when there is an attack, they are left with their fate with their lives in their hands. Some of these communities resort to the help of local vigilantes (who are mostly not well trained or armed other than machete and locally made hunter guns) and other self-security measures to secure themselves.
One of the resolutions of the 2014 National Confab was a restructured Nigeria with state police. 8 years after, the resolution is still lying comatose with no implementation by the government.
It is high time Nigeria restructured to a new policing system. The time is now.
Bright Okuta writes from Abuja and can be reached via Twitter: @BrightOkuta