BREAKING: Tanko Muhammad resigns as CJN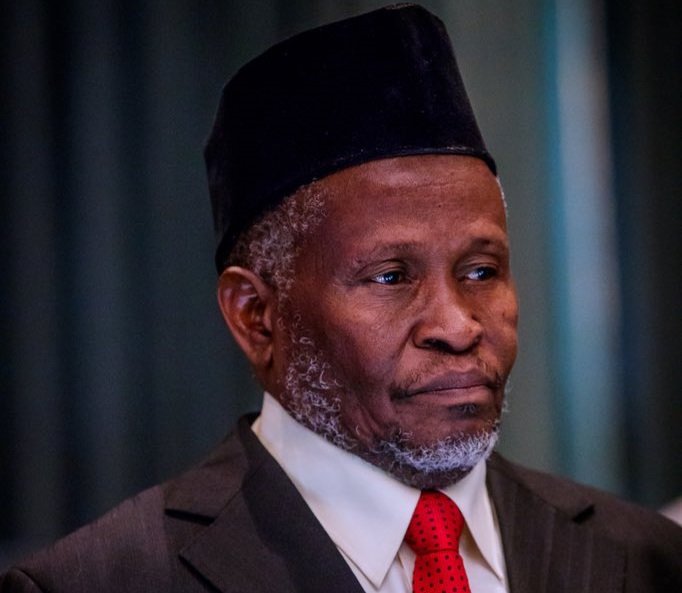 Justice Ibrahim Tanko Muhammad has resigned his position as the Chief Justice of Nigeria, a TV source says.
Sources say that Justice Tanko Muhammad resigned on Sunday night, citing ill-health as the reason for his decision.
It was gathered that there are ongoing arrangements to swear in the next most senior justice of the Supreme Court, Justice Olukayode Ariwoola, as the acting Chief Justice of Nigeria.
According to reports, a formal announcement will be made shortly.
There are others who believe that the CJN is resigning following allegations against him by 14 justices of the Supreme Court.
Chronicle NG reports that the justices, in a memo, protested the non-payment of legitimate entitlements by the CJN.
According to them, annual foreign training, meant to enhance capacity building for the country's judicial process, had been blocked.
They also protested the non-replacement of poor vehicles; accommodation problem; lack of drugs at the Supreme Court clinic; epileptic electricity supply to the Supreme Court; increase in electricity tariff; no increase in the allowances for diesel; lack of internet services to residences and chambers, amongst others.
The Senate Committee on Judiciary, Human Rights and Legal Matters to, as a matter of urgency, waded into the crisis last week.
Tanko Muhammad has served as a Justice of the Supreme Court of Nigeria since 2005 and was appointed Chief Justice of Nigeria in 2019.
He was formerly a Justice of the Nigerian Court of Appeal.