Osinbajo counsels party on balanced APC presidential ticket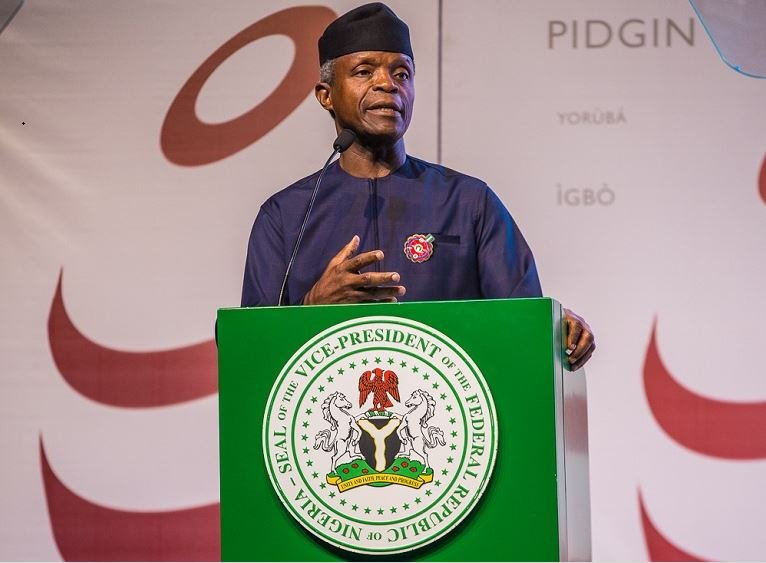 As the debate over a potential Muslim-Muslim ticket rage on in the All Progressives Congress (APC), informed sources say Vice President Yemi Osinbajo is counselling against it.
According to the sources, " the VP's advice to the party is to avoid a Muslim – Muslim ticket."
The sources disclosed that the VP explained "that the logic, fairness and justice of a balanced ticket is unassailable. The argument that merit should be considered above a Muslim- Christian balance presents a false choice. It is not one or the other. You can get all the merit you want in a balanced ticket."
Also, the position of Osinbajo is that anything "short of a balanced ticket creates a needless tension and further aggravates some of the country's fault-lines. But a balanced ticket certainly sends a positive signal."
It would be recalled that in 2014, the President, the then General Muhammadu Buhari, after emerging as the flag-bearer of the APC rejected a Muslim-Muslim ticket, as it would isolate the Christian community across the country at a time when religious sensibilities had become so widespread.
Many believe that such sensibilities may have even deepened further, eight years after.
An APC source who is aware of Osinbajo's attitude on the current situation disclosed that it is the VP's view that with 22 APC Governors in addition to the control of the FG at the centre, APC is in a position to adequately marshal resources both intellectually and politically to persuade the electorate, especially in the North on the imperative of a religiously balanced ticket.
Besides creating a positive perception of national unity, an APC balanced ticket will also prevent the opposition party from enjoying a campaign propaganda bonanza which a Muslim-Muslim ticket would mean, the source added.