VIDEO: Peter Obi, Kwankwaso may form merger – Spokesman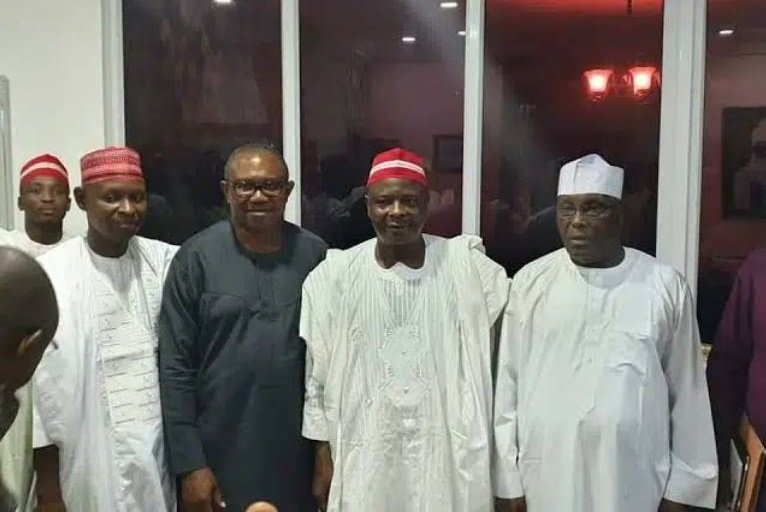 The spokesperson of National Consultative Forum, Yinusa Tanko on Monday disclosed that there is an ongoing plan to merge the Labour Party's presidential candidate, Peter Obi and the New Nigeria Peoples Party (NNPP), Rabiu Kwankwaso to form a formidable force.
Tanko, who made the disclosure in an interview on Arise TV, suggested that the arrangement will help strengthen the national spread of both candidates in a bid to produce Nigeria's next president.
Asked to confirm if there were plans to bring together Peter Obi of the Labour Party and Rabiu Kwankwaso of the NNPP, Tanko noted that both parties are working seriously towards a merger.
According to Tanko, merging the two parties is an idea that is being considered and they felt that the Obi, who is very much grounded in the Southern part of the country needs to work together with other people are grounded in the northern part of Nigeria.
The two men had earlier met over the possibility of Obi joining NNPP after he dumped the Peoples Democratic Party over the party processes towards conducting its presidential primaries.
But talks failed as they could not reach an agreement. It was reported that Kwankwaso, a former Kano governor wanted Obi, a former Anambra governor to be his running mate but the latter was insistent on running for highest office himself.
He subsequently joined the Labour Party and emerged as the presidential candidate of the party that seems to be finding some momentum across the country.