Buhari to APC govs, stakeholders: Allow me pick my successor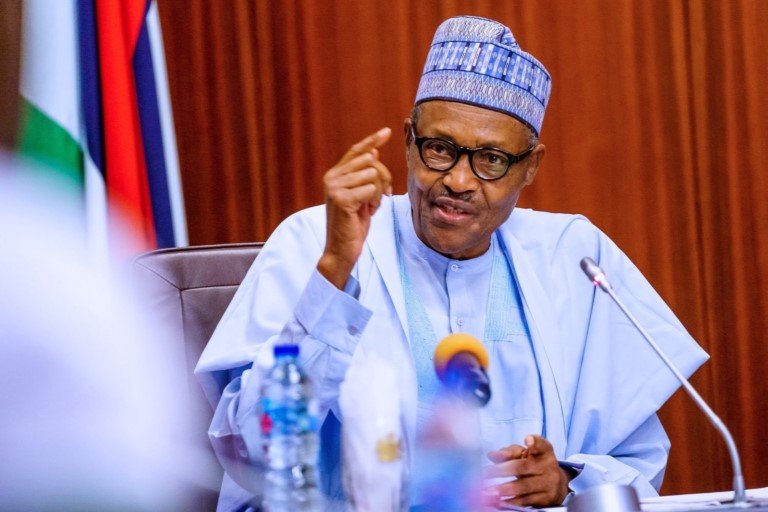 President Muhammadu Buhari has told the 22 APC governors and other stakeholders who have picked or anointed candidates to allow him do the same.
President Buhari who is off to Spain said this at a meeting on Tuesday at State House, Abuja with the governors and the national chairman of the APC, Senator Abdullahi Adamu in attendance.
"I wish to solicit the reciprocity and support of the governors and other stakeholders in picking my successor," President Buhari said as he urged everyone to work together.
Hinting that he might most likely pick his deputy, Vice President Yemi Osinbajo, the President said that governors who served first term and performed well deserves a second term.
"As I begin the final year of my second term as President of the Federal Republic of Nigeria and leader of the party, I recognize the compelling need for me to provide stronger leadership to the party under this transition process and to ensure that it happens in an orderly manner.
Buhari added that, "Such leadership is required so that the party remains strong and united. It is also needed to improve our electoral fortunes by ensuring that it retains power at the center, hold the great majority in various legislative chambers and also gain additional number of states at state levels.
"In pursuit of the foregoing objectives, the party has successfully established internal policies that promote continuity and smooth succession plans even at the state and local government levels. For example, first term governors who have served credibly well have been encouraged to stand for re-election.
"Similarly, second term governors have been accorded the privilege of promoting successors that are capable of driving their visions as well as the ideals of the party," Buhari said.