Adamu worried about mass defections from APC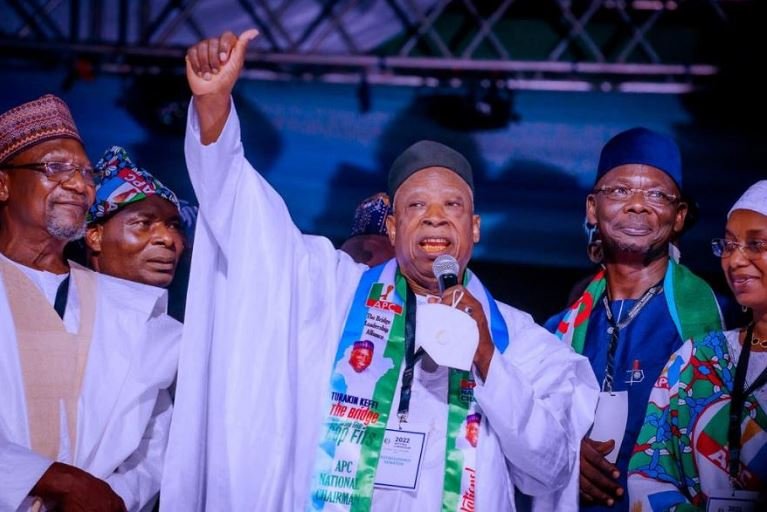 The national chairman of the ruling All Progressives Congress (APC) Abdullahi Adamu has said he is not deterred by the mass defection of leading members of the party, especially those in the National Assembly.
Adamu while addressing the Senate Press Corps after a closed-door meeting with the Senate caucus on Wednesday said, defections rocking the APC were seasonal and normal, stressing that all manner of behaviour is expected at this time.
"It is an unfortunate development when it happens. But this is a season for all manner of behaviour in the political space.
He added that, "Nigeria is not an exception and APC is not an exception. So, I don't give a damn what is happening with other parties. I care about what is happening at our party.
"You and I know that it is not just in APC that this thing is happening. But because we are the ruling party, our problems are more prominent, and in public glare."
"No responsible leader would not worry losing one member, not to talk of two, three. At the moment, we are faced with the stark reality of the problem. But we are committed, with my colleagues in the National Working Committee, to face the problem squarely, to see if the problem is solvable, and solve it by the grace of God," Adamu said."
A chieftain of the APC and former minister of aviation, Femi Fani-Kayode had raised alarm over the impending defection of lawmakers in the party.
"22 APC Senators are threatening to decamp to PDP because they have been denied the tickets to return to the Senate.
"This is serious and something must be done to prevent it. Many are concerned and we urge our able national chairman and national secretary to reach them. We cannot afford to lose them," Fani-Kayode said.