2023: Lawan, Akpabio, Umahi missing as INEC releases list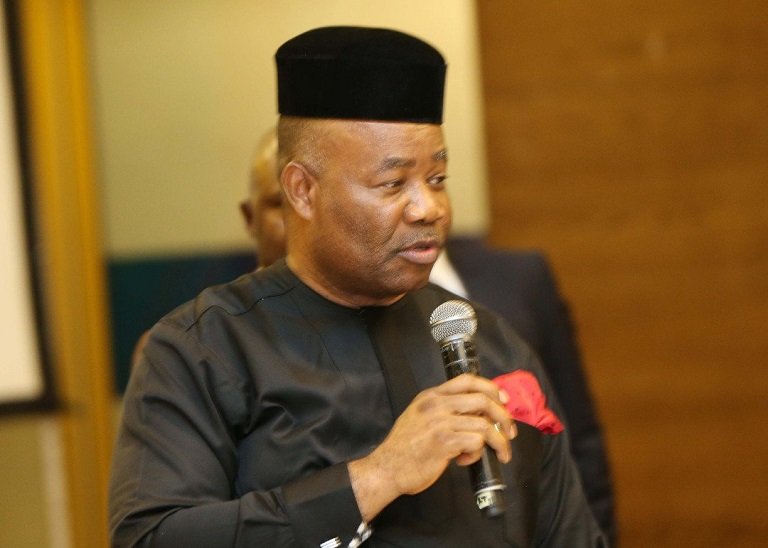 The Independent National Electoral Commission (INEC) on Friday released the list and particulars of candidates vying for several positions at the federal level in the forthcoming 202 general elections.
Missing on the list are the names Senate President Ahmad Lawan; Governor Dave Umahi of Ebonyi state and former Niger Delta Minister, Godswill Akpabio.
The three All Progressives Congress (APC) members contested the presidential primaries and while Akpabio stepped down for the eventual winner, Bola Tinubu, Lawan and Umahi lost.
Chronicle NG had reported that INEC did not recognise the election that made Akpabio, the APC senatorial candidate for Akwa Ibom North-West senatorial district.
The Resident Electoral Commission in Akwa Ibom, Mike Igini, in a report to the INEC headquarters, noted that the electoral body did not witnessthe primary in Akwa Ibom.
"We wish to report that the APC governorship primary scheduled to hold on Thursday, May 26, 2022, at the Sheergrace Arena, Nsikak Eduok Avenue, Uyo, Akwa Ibom State did not hold at all," Igini said in his report dated May 27.
According to the report, the commission's monitoring team led by Igini, together with the Commissioner of Police in Akwa Ibom, Andrew Amiengheme, arrived at the venue of the primary for the third time at 6:45 p.m., seeing no one inside the hall.
The heads of the two federal agencies were informed that the APC election committee members were held up by an angry group of APC members along a major road in Uyo.
The operatives of the State Security Services (SSS) later rescued the APC election officials that night and took them to their (SSS) facility in the city.
The Chairman of the Election Committee, Tunde Ajibulu, informed Igini on the phone that he was unable to leave the SSS office because he was traumatised and could not go ahead with the primary.
Ajibulu reportedly told Igini that Sheergrace Arena was not the venue given to him by the party's national office in Abuja to conduct the governorship primary and concluded that "all activities be postponed until he gets back at the Commission.
Igini at that point briefed the reporters who were present at the venue. He left the venue at about 10:30 p.m. that day.
Lawan misses out
Like Akpabio, Lawan did not contest the Yobe North senatorial election even though he was named candidate of APC by the national chairman, Abdullahi Adamu.
Chronicle NG reported that Bashir Machina was announced winner after garnering 289 votes out of 300 delegates votes available.
Machina and Lawan have been at loggerhead over who the APC candidate is. The former then took the latter and the APC to court.
But INEC have again reiterated that he is the candidate of the party to contest the senatorial election in 2023.