Babachir Lawal: The anger of a disgraced government official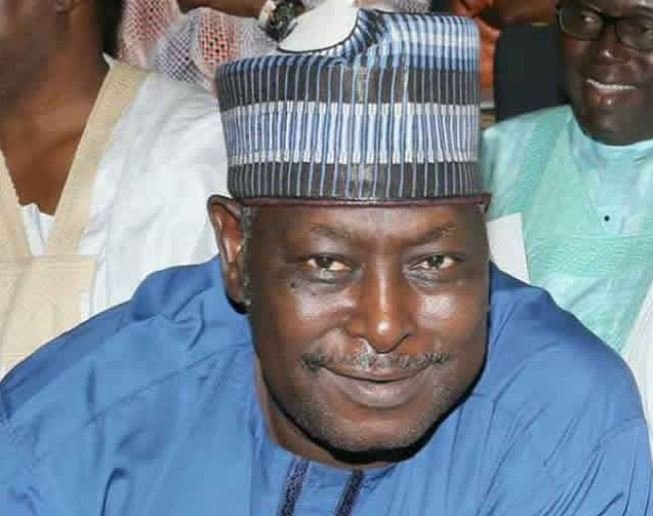 By Peter Ogbeide
I have just read a long, badly-written essay cobbled together by Babachir Lawal, the disgraced former Secretary to the Government of the Federation (SGF). His point is that by running for President, Vice President Yemi Osinbajo has betrayed Bola Ahmed Tinubu.
It is the same old, hackneyed argument pushed by the Tinubu camp, only that this time, his article drips with malice, anger and grudges. It is also replete with grammatical blunders. What type of SGF was Babachir if he is so poor in written English?
The fact is that Babachir was sacked by President Buhari in October 2017 because he awarded a humungous contract for grass-cutting to his company, Rolavision. Before his sack, the government has suspended him from office to allow for a fair investigation into his offences.
The government, after due investigations, determined that Babachir's act was a clear act of corruption and in one of those rare moments of swiftness, the President fired him. We should recall that his termination was widely received by Nigerians across the country and they called for his prosecution. EFCC has since filed charges against him. He should be grateful that he's not in jail today.
But Babachir believes that it was the VP that recommended his sack, and so he's carried a long memory of anger and malice against Prof Osinbajo. In his article currently going around the social media, Babachir Lawal is taking his pound of flesh by insulting Osinbajo and calling him names. What a shame! In other countries, Babachir Lawal should have committed suicide for embarrassing the country and bringing shame to his family. But in Nigeria, he is going about campaigning for Tinubu.
But no amount of name-calling would erase the story of Babachir's corruption scandal and unethical conduct from our collective memory. Till today, Nigerians still refer to the ''grass-cutting'' disgrace as a symbol of corruption under the Buhari administration. The opposition employs this phrase whenever they want to taunt the Buhari administration. Indeed, Babachir Lawal is the first SGF in the history of this country to be sacked, indicted, charged and detained by the government (this time EFCC) for corruption. It is an eternal shame and a badge of dishonor he will wear till the end of his life. His children will forever be ashamed of carrying his name.
I will not say much on the issue of alleged betrayal of Tinubu because so many Nigerians have written about it and the general consensus is that the VP, and indeed, any other Nigerian has the right to contest the Presidency because Nigeria is not Tinubu's personal property. The fact that he's captured Lagos in the past 23 years and turned it into his personal asset does not debar the VP from running. Tinubu has been deified for so long, especially by those who have benefitted from his corrupt empire that he now assumes that he's a god or king. Corrupt people like Babachir Lawal can adore and worship Tinubu all they can, but it would however be a dangerous precedent to support a presidential aspirant with a god complex.
Yemi Osinbajo has the right, like every Nigerian, to aspire to any office he wishes to occupy. The VP does not owe Tinubu any apology or permission to pursue his dreams. I urge the EFCC to prosecute Babachir Lawal diligently. He has to pay the price for his action.
Whatever the outcome of the Presidential Primary, I'm very pleased that the VP is acknowledged as a very decent, honest and capable leader. Prof Osinbajo has never been associated with any act of corruption, unethical conduct and misdemeanor.