Tinubu's Support Group DG, Abdulmumin Jibrin, dumps APC for NNPP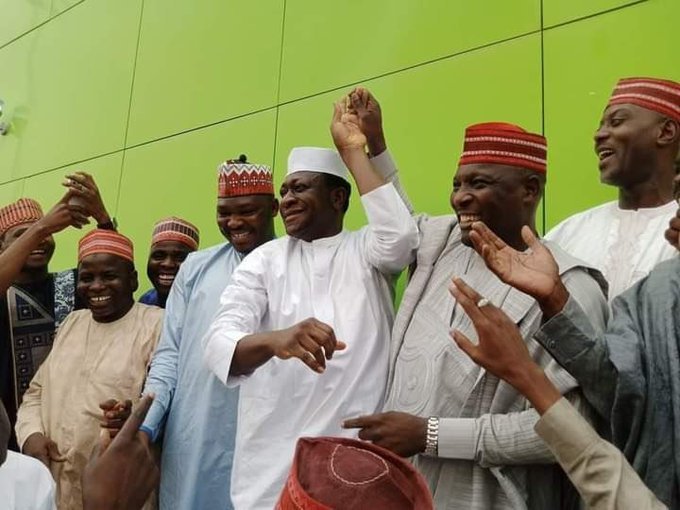 Abdulmumin Jibrin, the Director General of Asiwaju Bola Ahmed Tinubu's Support Groups Management Council (ABATSGMC) has dumped the ruling All Progressives Congress (APC) and by extension the presidential bid of Asiwaju Bola Tinubu.
He joined the New Nigeria Peoples Party (NNPP) on Friday and was received by former Kano state governor, Rabiu Kwakwaso, who is expected to emerge as the party's presidential candidate.
Jibrin had announced his withdrawal from the ruling APC on his official social media accounts, noting that, he will disclose his next political move.
The former House of Representatives member said, "I have done my best for APC. Its time to move on," he said in his post on social media on May 7.
Supporters of Asiwaju Tinubu had claimed that it took the former Lagos governor, 24 hours to resolve Jibrin's crisis in the APC after the governor of Kano, Abdullahi Ganduje waded in but it is now clear that the intervention failed.
Chronicle NG reports that if Jibrin leaves the APC then he cannot continue to campaign for the national leader of the party, Tinubu because that would amount to anti-party activities.
Chronicle NG reports that Jibrin, a former Chairman of House of Representatives Committee on Appropriation, lost his reelection bid in 2020.
In a rerun election on January 25, 2020 he lost the Iru/Bebeji federal constituency of Kano state to the Peoples Democratic Party (PDP) candidate, Aliyu Detti Yako.
A year earlier, the Kano politician was suspended from the APC by the Bebeji Local Council chapter, Kano State and has since struggled for recognition within the party structure in his home State.