Deborah: Azman Air disowns Dangote's son-in-law, Capt Jamil Abubakar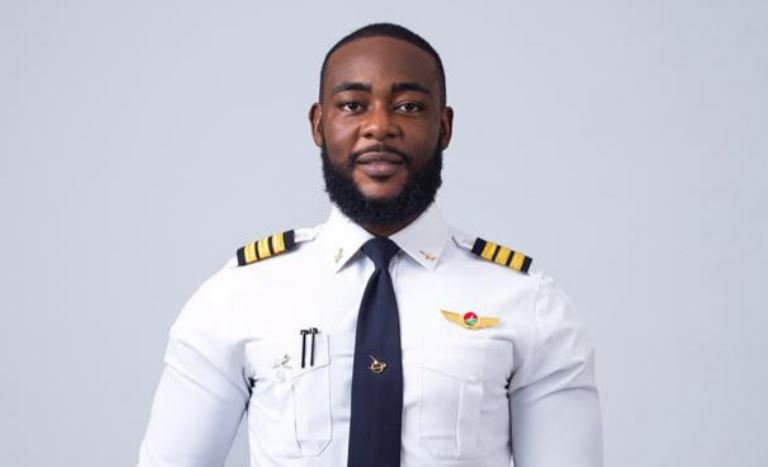 Azman Air Services Limited has distanced itself from Captain Jamil Abubakar, noting that, he no longer works for the airline company.
Abubakar, who is also the son-in-law to Aliko Dangote, Nigeria's richest man, made comments on social media that death is the penalty for blasphemy.
His tweets were in response to the killing and burning of Deborah Samuel, a student of Shehu Shagari College of Education, Sokoto, for alleged blasphemy.
Angered by his comments, many Nigerians took a swipe as Azman Air for allowing a staff to make such outrageous comment.
In response, Azman Air, sent out a public notice to all Nigerians to clear the air. "Capt Jamil Abubakar is no longer a pilot at Azman Air; his last flight with us was 22nd December 2019.
Adding that, "We refuse to take responsibility for a comment or view of a former staff. The general public should kindly take note," Azman Air said.
Chronicle NG had earlier reported that Abubakar repeatedly insisted that the killing of Deborah Samuel was the adequate punishment for blasphemy.
Supporting the heinous attack on Deborah, Abubakar wrote on Twitter, "In Islam we respect the Injil, Taura, Zabur, we were never taught to disrespect any of the book, or any of the prophets From Adam to Muhammad SAW & the Quran. The punishment for Blasphemy is DEATH! in most religions including Christianity. Respect Peoples religion it's simple," he said.
He then followed it up with yet another tweet. "In Islam the Sharia court handles these cases. Islam put rules & regulations to control peoples action and motives, so the wrong ones are not cheated and justice is served the right way."
When quizzed by another Twitter user, Osi, who said he was surprised that Abubakar will support the killing of another human being over blasphemy, he replied, "What my personal opinion is, has nothing to do with the rules in place Osi. I didn't make them, I'm not the sharia court. I live by Islamic faith. I don't promote violence. The law is the law. So this is not about what I think. The laws have been there. Check more on blasphemy," he said maintaining his stance that the punishment for blasphemy is death.