Blasphemy: Sokoto youths protests, demand release of accused suspects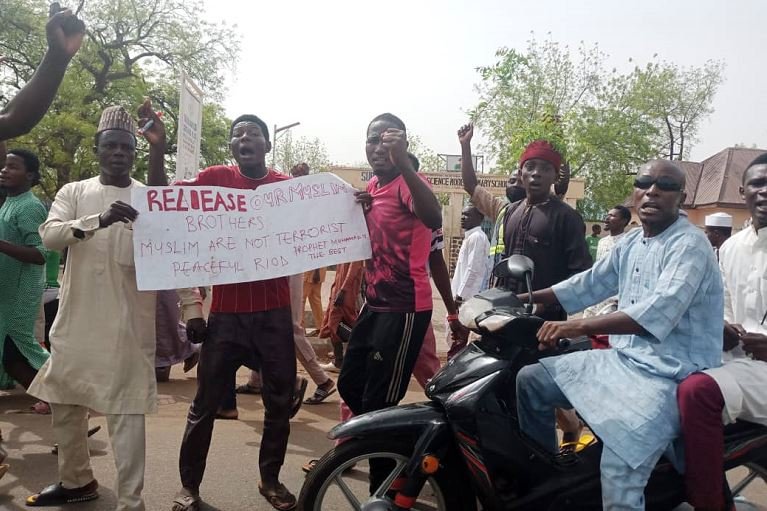 Muslim youths in Sokoto state on Saturday took to the streets to protest the arrest of suspects who were accused of killing and burning Deborah Samuel, a student of Shehu Shagari College of Education.
The youths are calling on the Sokoto state government and the police to immediately release all those arrested in connection with the killing.
Reiterating that anyone who blasphemes the name of Prophet Muhammad should be killed.
Some of the youths who protested along Maiduguri road, carried placards with inscriptions such as "Allahu Akbar" translated in English as 'God is great', while shouting and chanting.
The protest reportedly kicked off at the roundabout of Zabira mall and they marched through Gao-nama onwards flyover within the state metropolis.
A combined team of Sokoto security operatives including soldiers from the 8 Division, Police, DSS, and NSCDC are monitoring the protest.
The security agencies are also stationed in strategic positions to avert breakdown of law and order.
The late Deborah was accused of blasphemy in a WhatsApp voice note on her class' platform, in which she was alleged to have blasphemed Prophet Muhammad (PBUH).
The students however did not present what the late Deborah was reacting to, which is one of the things that the police are investigating.