2023: Minister of Niger Delta, Godswill Akpabio, resigns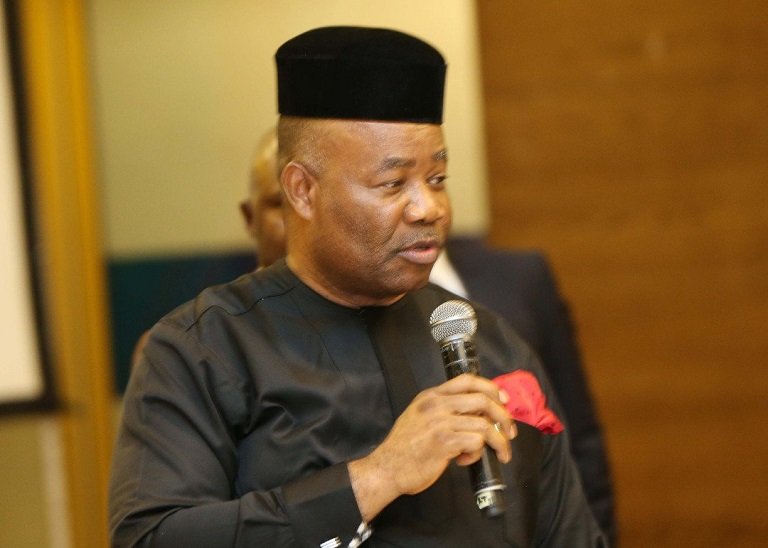 The Minister of Niger Delta Affairs, Godswill Akpabio has resigned his appointment to pursue his 2023 presidential ambition.
His decision to resign comes after President Muhammadu Buhari directed all ministers seeking elective offices to resign.
The President during Wednesday's Federal Executive Council (FEC) gave the directive after he accepted the resignation of Chukwuemeka Nwajiuba, the Minister of State for Education.
The President said they must all resign on or before the 16th of May.
Confirming the minister's resignation, his Personal Assistant to the Minister on Media, Jackson Udom, said the minister will proceed his expression of interest and nomination forms.
"The Minister has resigned. He has submitted his resignation letter to the SGF. We are waiting for him at the ICC, where he is coming to submit his nomination form," he told The Nation.
Akpabio is one of three ministers that have resigned today.
Chronicle NG reports that the decision was in an apparent move to avoid litigations that might jeopardise the chances of APC candidates in the forthcoming elections.
Section 84 (12) of Nigeria's amended Electoral Act 2022 states that "no political appointee at any level shall be voting delegate or be voted for at the Convention or Congress of any political party for the purpose of the nomination of candidates for any election."