Nigerian stabbed to death by girlfriend in Miami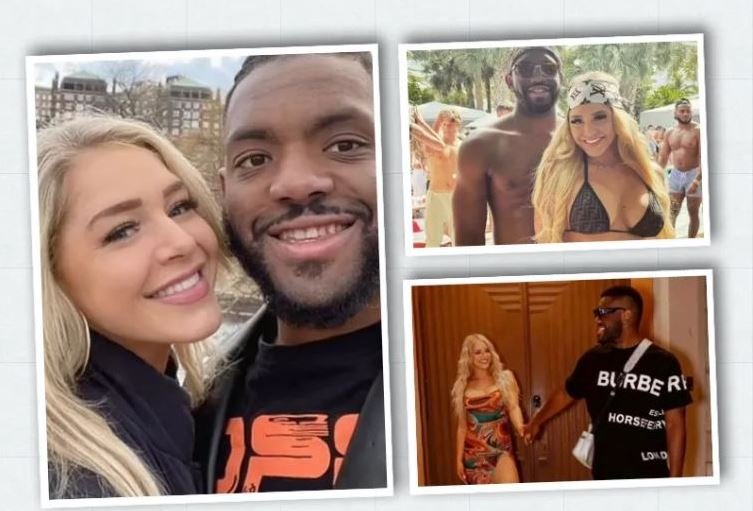 Miami police have began investigation after a Nigerian, Christian Obumseli was fatally stabbed at a Miami high-rise over the weekend, by his girlfriend, a model identified as Courtney Clenney.
The incident happened Sunday night at the One Paraiso luxury building at 3131 Northeast Seventh Avenue in Edgewater, Miami Florida.
Clenney, a Florida OnlyFans model has been arrested for Obumseli's murder after she stabbed him in an apparent domestic dispute.
Courtney Clenney, 25, known on the subscription service as Courtney Tailor, stabbed Obumseli, in the shoulder amid a struggle at their Miami condominium , police said.
Obumseli, 27, was rushed to a nearby hospital, where he died from his injuries, reports Mail Online.
The influencer, who has not been formally charged in her boyfriend's death, was hospitalized over mental health concerns after making suicidal threats while in police custody, police said.
Her current condition remains unknown.
Read Also: Elon Musk Arrival Stirs Fear Among Some Twitter Employees
Investigators are working to determine if Clenney, whose neighbor alleges was abused by Obumseli, acted in self-defense.
Miami police responded to multiple domestic disturbance calls at the couple's apartment over the last three months.
A neighbour claiming to have a direct view of the couple's apartment said he witnessed Obumseli strike Clenney about a week before the fatal stabbing.
'I could not tell if it was open-handed or closed-handed, but he was swinging at her,' the unnamed resident told WPLG.
However, a trio who identified themselves as close friends of the couple alleged the social media model was the violent one in the 'rocky relationship'.
'We've seen her hit him. I've never seen him hit her,' Ashley Vaughn said.
'From what we've personally experienced between the both of them, we believe that Christian wouldn't put her in a position where she would need to stab him to protect herself.'
'We didn't think this is how far it would have gone,' Tahki Banks said. 'Even that we really lost Christian only, it feels like we lost Courtney at the same time.'
Clenney, who has more than two million Instagram followers, was hospitalized under Florida's Baker Act.
The law allows law enforcement, judges, doctors and mental health experts to commit a person to a treatment center for 72 hours if certain violent or suicidal tendencies are displayed.
It is unclear if or when she will be released from the hospital. However, new content was added to her OnlyFans page the day after she was detained.
While specific details surrounding their relationship remain in question, it does appear the couple has been together for several years.