Amaechi mocks Buhari, Tinubu, says 'I'm energetic, I won't rule from hospital'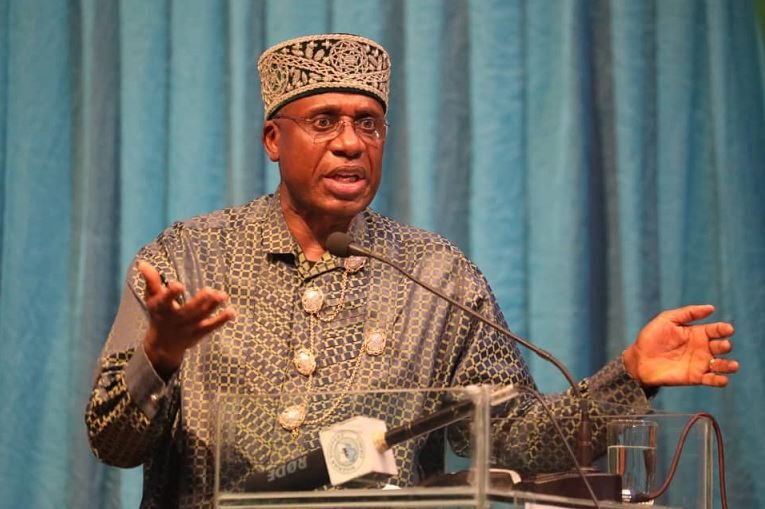 The Minister of Transportation and presidential aspirant on the platform of All Progressives Congress (APC), Rotimi Amaechi, has mocked President Muhammadu Buhari and Asiwaju Bola Tinubu by saying he is energetic and that he will not rule from the hospital.
Amaechi said no president can lead Nigeria from the hospital bed during a meeting with Ogun State Governor, Dapo Abiodun and APC delegates in Abeokuta, the state capital.
The former Rivers governor, while canvassing votes from the delegates ahead of the 2023 election, said that even though he had been told that being energetic was not enough to lead a state, no one can lead from a hospital bed.
Chronilce NG reports that Amaechi declared to run for 2023 presidency by running round a stadium in Rivers state, his action was seen as a spite to Tinubu.
Tinubu who has frequented hospitals in the last year was in the UK for a medical trip last October, where he reportedly had an operation on his knee.
Similarly, President Muhammadu Buhari has travelled to the UK for medical treatments since he assumed office in 2015.
Speaking further Amaechi said, "I know that there is a candidate from this state, our Vice President, a man of honour, he is a good candidate, but I think that if you look well, my experience matters.
"I come with experience, I'm 56 years old, I will be 57 in May, so I'm the bridge between the young and the old. I have energy and people have said, no, being energetic is not enough to preside over a state, but you can't preside over a state in the hospital."
Amaechi and his team also visited the Alake of Egbaland, Oba Adedotun Aremu Gbadebo, at his palace in Abeokuta.