2023: Osinbajo best APC candidate – Poll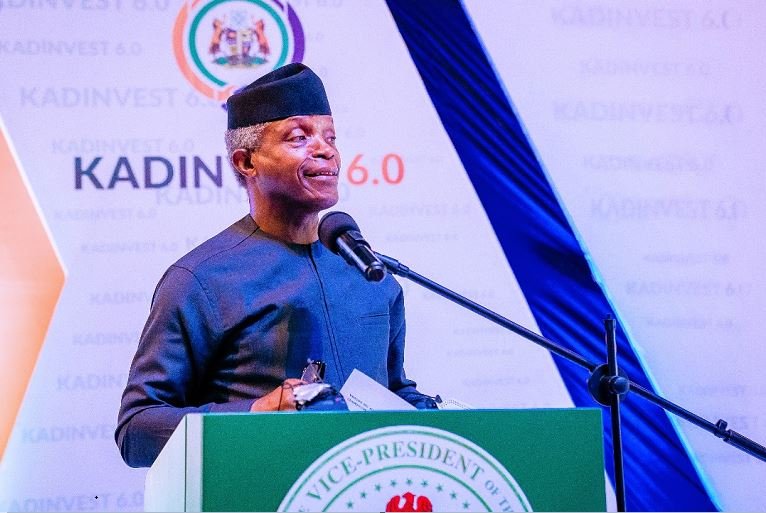 Vice President Yemi Osinbajo has been voted the best presidential candidate of the All Progressives Congress (APC), according to a poll.
The poll conducted by StatiSense, a data consulting firm with expertise in providing data services such as Analytics, Research, Reporting, Measurement & Evaluation, showed that the incumbent Vice President was the popular choice.
The poll which had a total of 1,873 voters, consisted of four APC candidates who have so far declared interest in the presidency.
Alongside Osinbajo were, national leader Bola Ahmed Tinubu, serving Ebonyi State Governor, Dave Umahi, Minister of Transportation, Rotimi Amaechi, and the Vice President Yemi Osinbajo.
The final results end with Osinbajo polling a staggering 56% per cent of the poll.
Former Lagos governor, Tinubu placed a distant second with 23% of the votes. He was closely followed by former Rivers governor, Amaechi who garnered 14% of the votes while Umahi managed 7% of the votes.
The APC primary election is expected to hold next month with a specific date yet to be announced.
Some commentators on the StatiSense poll reckoned that Osinbajo is the only popular candidate in the party to succeed President Muhammadu Buhari.
Henry Olanipekun said Nigeria would like to have Osinbajo on the ballot come 2023. "What I wish to see in 2023 is Osinbajo for APC and Peter Obi for PDP."
Ladan Idris in his own comment guaranteed the Vice President his vote beyond the party primaries. He wrote, "I'll vote Prof Yemi Osinbajo SAN as the next president of Nigeria in 2023."
Most of the other comments also said they wanted the Vice President to emerge as the APC flag bearer and subsequently Nigeria's next President.