Osinbajo summons NNPC MD over fuel scarcity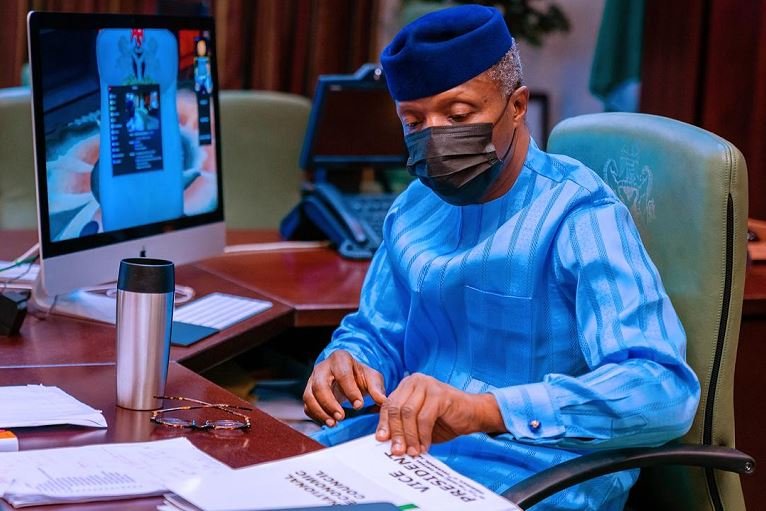 Vice-President Yemi Osinbajo has summoned the NNPC executives to the Presidential Villa over the lingering fuel scarcity in the country.
The summon comes barely 24 hours after after President Muhammadu Buhari declared that his deputy is now in charge of the country as he embarked on a two-week medical vacation in London.
According to sources close to the meeting, the NNPC executives were led by Mr Mele Kyari, the Group Managing Director of NNPC.
He was joined by other executives of the company who were seen on Monday afternoon.
It was disclosed that in the short meeting, Prof Osinbajo demanded for an update on how NNPC intends to quickly resolve the fuel scarcity.
"Mr Kyari gave an impressive report and plan to Vice President Osinbajo and he seen leaving the Villa walking briskly as if he has been given a firm order," said a reliable source.
Sources added that a sense of urgency to resolve the fuel scarcity was stressed by the Vice President at the meeting, a queue the NNPC executives also took.
"Judging from the look of things the scarcity would be over very soon," said another source close close to the NNPC executives.
The fuel scarcity in Nigeria which began over three weeks ago is yet to reduce with most filling stations selling above the official rate of N162 per litre.
Despite NNPC's repeated assurances that there is enough petrol in Nigeria, many fuel stations are not open for business.
To reduce the burden, NNPC has published a list of its fuel stations that are working 24 hours in Abuja, Nigeria's capital.
PETROL STATIONS WORKING 24 HOURS IN ABUJA AND ENVIRONS 👇🏽 pic.twitter.com/hlWV5wST0r

— NNPCLimited (@NNPCgroup) March 7, 2022