EXPOSED: Tinubu paid prominent South West leaders for support ahead of 2023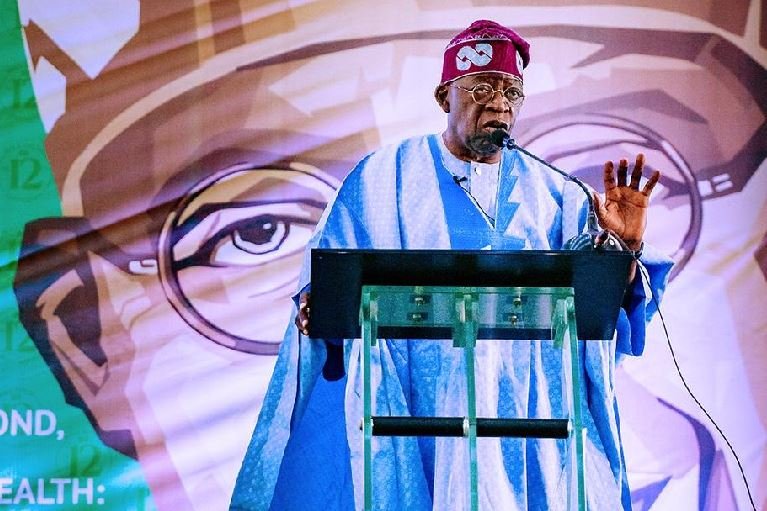 Asiwaju loses grip on SW APC
Ahead of the All Progressives Congress (APC) primaries and convention, former Governor of Lagos state, Asiwaju Bola Tinubu, has paid huge sums of money to buy the support of prominent leaders and Traditional Rulers in the South-West.
A source close to his Bourdilon residence said the politician concluded the plan tagged "Operation SWAGA" to mobilise huge funds to buy the South-West leaders' support in what appears to be a desperate bid for the presidency.
The source also notes "As you know, this is Asiwaju's last chance to become Nigeria's president. So, he is ready to spend his last kobo on this project."
The source also revealed that Tinubu is now sure that President Muhammadu Buhari will not support his ambitions. As a result, he is planning to use the South-West elites as a bargaining chip to get the APC ticket.
According to him "It is clear to Tinubu now that he doesn't have Buhari's support. What is left now is to create an impression that he has South-West under lockdown. If he can convince Buhari he has the region under lockdown, he thinks, the President may be persuaded to change his mind."
To effect the "Operation SWAGA", Tinubu has been visiting major South-West Traditional Rulers in the past few days.
According to a credible source, the Ooni of Ife, Oba Enitan Ogunwusi and General Alani Akinriande have been offered tempting largesse to support Tinubu.
A South-West leader who does not want his name in print said "I've never seen Asiwaju this desperate. He doesn't visit anyone. We normally go to his Bourdilon 'palace' to pay homage to him. But today, he is the one knocking our doors with loads of cash because he wants to be president."
Tinubu's recent tour of the North has not yielded the needed positive feedbacks. As a result, he has chosen ti concentrate his energy on getting the South-West leaders to do his bidding.
Tinubu understands that the APC will zone its ticket to the South-West because the North can trust Yoruba with power due to theur strong loyalty and commitment to the party since inception.
According to the source, some major powerbrokers have lined up some powerful governors and ministers to endorse Vice President, Yemi Osinbajo (SAN) for the APC ticket to clip Tinubu's wings.