Kane bags brace as Tottenham thrash Everton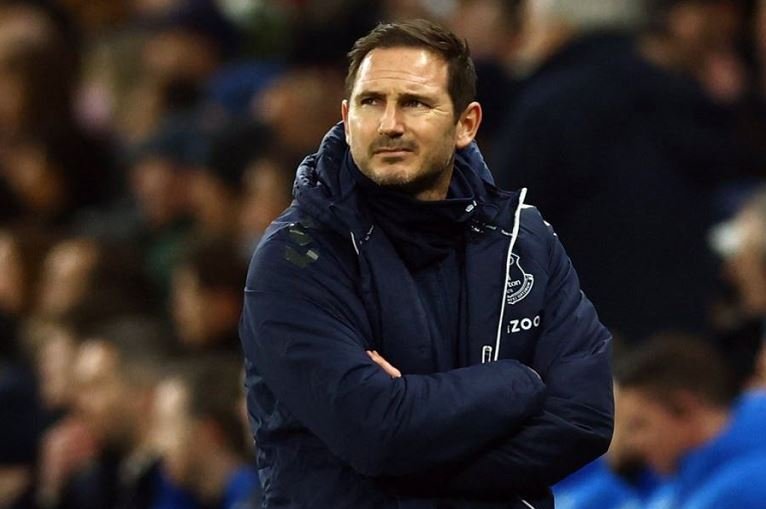 Tottenham increased Everton's relegation fears and maintained their own top-four aspirations as Frank Lampard's side were outclassed and humiliated 5-0.
On an embarrassing night for Lampard and his players, Spurs ran riot as Everton capitulated in a fashion that raises genuine doubts about their ability to maintain Premier League status.
Everton defender Michael Keane set the tone for the night by firing Ryan Sessegnon's cross into his own net after 14 minutes while goalkeeper Jordan Pickford was at fault for Son Heung-min's second three minutes later.
Matt Doherty set Harry Kane free to put the game out of sight eight minutes before half-time, while any slim hopes of an Everton revival were snuffed out when substitute Sergio Reguilon scored with his first touch at the far post seconds after the restart.
As Everton simply fell apart, Kane added the fifth after 55 minutes, meeting Doherty's perfect cross with a crisp left-footed volley.
Everton are just one point and one place above the relegation zone with a game in hand on Burnley below them.
Tottenham stay seventh, just three points behind fourth-placed Arsenal in the last of the Champions League qualifying spots.
Last month, following a 2-0 loss against Wolves, Spurs boss Antonio Conte insisted it was "impossible" for his side to finish in the top four but after Monday's win said his "expectations have become higher".
"A top-four race for sure and we want to be involved – we're becoming stronger in many aspects," added the Italian.
"We have to take the responsibility now. We have to fight to reach the best possible position and to fight for a place in the Champions League.
"For sure it won't be easy. We need to have ambition and I think we can do this, I think we're ready to do this.
"Since my arrival in Tottenham I didn't know if it could be realistic but now after months of hard work I think the two [new] players [Dejan Kulusevski and Rodrigo Bentancur] complete our squad."
Everton in serious danger
Everton were last relegated from the top flight in 1951 and have had two last-day escapes in 1993-94 and 1997-98, but after this they should brace themselves for another cliffhanger this season.
Years of mismanagement on and off the field have led to the acquisition of a mix-and-match bunch of individuals who appear to have neither the heart nor stomach for a fight, especially away from home.
As so often this season, Everton collapsed at the first sign of adversity and once Keane, who is having a nightmare campaign, hammered emphatically into his own net early on, this was only going one way.
What will concern Lampard most – and it should be remembered he inherited this mess rather than created it – was the heartless fashion in which Everton appeared to throw in the towel once Spurs hit them with two quick goals.
It was an abysmal performance, with Everton's midfield non-existent and their defence horribly vulnerable, easy prey to the likes of Kane and Son.
Given their abject form on their travels, Everton will now be reliant on home for to keep their heads above water, especially as two of those away games are trips to relegation rivals Watford and Burnley.
They have two crucial home games coming up against Wolves and then fast-improving Newcastle United. Defeat in either is unthinkable but a genuine possibility such was the sheer incompetence on show here.
Spurs keep in contention
Spurs are the great unpredictable of the Premier League, with losses at Burnley and Middlesbrough in the FA Cup mixed in with a 4-0 win at Leeds United and this very convincing performance.
Everton made it very easy for Conte's side but they took full advantage of those weaknesses to put themselves just three points behind north London rivals Arsenal, although they have played a game more.
They will have few easier games than this but there is no doubt there is the talent in this side to challenge for the top four and a place in next season's Champions League if they can find a measure of consistency.
Kane looks on top of his game and produced two comprehensive finishes, and with the England captain in this sort of form Spurs can always be a threat.
Spurs were even able to ease up and conserve energy, such was their dominance over this awful Everton side.
Kane goals were his 175th and 176th in the Premier League, taking him sixth in the competition's all-time list, above ex-Arsenal striker Thierry Henry and only one behind former Chelsea midfielder Lampard.