Olanrewaju Mustafa: I fought hard to reclaim my mandate, says 29-year old Lagos PDP councilor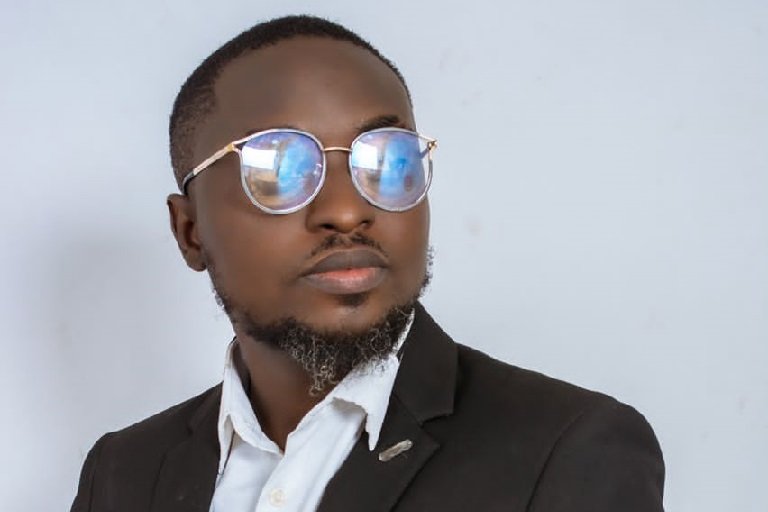 Twenty-nine year old Honorable Olanrewaju Mustafa is currently the Peoples Democratic Party (PDP) Councilor representing Oriade Ward D in Oriade LCDA in Amuwo Odofin LGA of Lagos State.
Speaking to a select group of journalists recently he narrates his journey into the political terrain, how he contested for his present position of councilor and how his opponent from the ruling All Progressives Party was declared winner.
More importantly, he explained how he reclaimed his mandate at the election tribunal.
Can you please introduce yourself?
My name is Honorable Olanrewaju Mustafa, I was the PDP candidate at last year's local government polls. I represent Ward D in Oriade LCDA which consist of Navy Town, Kirikiri Town, Beachland and Comfort Oboh areas.
Tell us about your 2021 Lagos LGA election experience?
The election went well. It started about 9am and continued till about 3pm. There was no record of violence or fighting until it was time to start counting the results for the elections then we realized that some people were trying to move all ballot boxes to the local government secretariat at Oriade.
It was at this point that people began to protest because they were supposed to count it at the polling units and also at the collation center which is located at Kirikiri town but they insisted that they had orders from above to move all ballot materials to the LGA Secretariat at Oriade. After the protest, our agents and party members followed Lagos State Independent Electoral Commission (LASIEC) officials to Oriade Secretariat where the counting started from 4pm that same day.
We have 38 polling units at Oriade Ward D and after counting 37 polling units, I was leading the APC candidate with about 95 votes. We had 495 votes to APC's 405 votes as at the time the LASIEC officials had counted 37 polling units.
Later we noticed they were using delay tactics in not calling out the last polling unit and they did this from 4pm in the evening till 10 pm at night. They kept telling us the person with the last polling unit result isn't around with the result, this delay pattern continued till 10 pm that night when they finally brought out the last result.
When they brought out that last result, we noticed that LASIEC in cahoots with the APC wrote that they had awarded a whopping 400 score to the APC candidate after which my agents complained and raised an alarm on what was about to happen because we had a copy of the result from our agents who monitored what happened at the polling booth and we had 28 votes to APC's 0 but they now changed it to 400 in favor of APC and awarded PDP zero.
That was when the protest began at the council and the PDP called the attention of all to the sharp practices by the electoral body. The final result of the polls now stood at APC 800 to PDP's 400 so the protest continued, it was at this point that they brought thugs to chase us out of the council. Surprisingly, there were police and uniformed men on ground at the council but they did not do anything to protect the PDP when the thugs were unleashed on us.
We were beaten and injured by these APC sponsored thugs and when things got out of hand, we all ran for our dear lives. And by 11pm same night, results were declared that the APC has swept all the seats from the recently conducted local government polls.
My PDP family was down after the trauma at the council office and with the original results from the elections, we headed to the tribunal to reclaim our mandate. That was how the issue of tribunal started for me and my party and from there we wrote a petition through our lawyers.
At the lower court, we presented all our evidences and witnesses who were about eight in number and after the judge looked through our case a verdict was given. We won at the lower court against the APC and they appealed the judgment of the lower court stating we were trying to subvert justice saying that the presiding justice should have called for a rerun of the polling unit.
The polling unit being contested for was polling unit 026, even people who voted for the PDP were called out as witnesses so how come the PDP got zero vote at that polling unit, so the case was a funny one even before the appeal commenced. At polling unit 026, the PDP vice chairman, his wife and whole family and friends numbering over seven voted at the unit during the elections but when the results were being called out, it was said PDP scored zero vote at the polling unit.
At the appeal, five judges went through the case and the APC could not defend their estimated 400 votes again, so they lost the case to the PDP and on 3rd November 2021 I was declared the winner at the appeal court.
How long did it take you to seek redress and win back your mandate?
We won at the election tribunal September 18 but before then LASIEC swore my opponent on July 27th, three days after the elections since we couldn't serve her the notice from the courts because the APC had appealed the judgment of the election tribunal.
We had to wait till 3 November when we won at the appeal to serve them the appeal court judgment and I was sworn in on 11 November 2021 because the court gave them seven days to swear me in as the rightful winner of ward D Oriade LCDA LGA election of 2021 with my certificate of return given to me by LASIEC. The APC candidate was shown the way out and the certificate of return earlier given to her was withdrawn.
How have you fared as a PDP councilor amongst hundreds of APC colleagues?
I was not expecting an easy ride and I believe challenges will come but I have deployed a strategy. I still remember when I made up my mind to reclaim my mandate, when I felt I was shortchanged by the electoral process, people in my community told me to forget about going to court and allow peace reign that I was about to go against the government but I told them that sometimes you have to challenge the authorities when you know you are on your right. The courts don't deal with hearsay but hard facts and evidence and your opponents hiding at the back of the government uses scare tactics to have their way and push one off his right.
At the council, they don't have a choice but must work with me to get things done and being a son of the soil also makes things easy as I talk with all parties involved in the office and when it comes to their party matter, I go my way for them to discuss as members of APC. That is how it has been for me at Oriade LCDA where I function as a councilor representing ward D.
How many councilors does PDP have in Lagos?
Currently in Lagos we are just two out of 377 wards in the state. The other councilor is at a ward in Yaba Local Government Area council.
How have you been delivering dividends of democracy to your constituents?
I am at it, as you can see I am hosting a town hall meeting to see how the vacuum on ground can be filled up with programs and projects, this is the reason for this town hall meeting with youths within my community.
How long were you elected to be in office?
My tenure as councilor is for a period of four years.
What is your vision for your constituents in the next two years?
I want to leave a legacy where the community will be rebuilt back to its glory days. We been having stakeholders meeting towards this effect having gotten complaints from the people, in return I have presented same to my chairman who is looking into the issues raised.
I am also trying to see how the Community Development Association (CDA) can be better functional to raise the level of things in the community in terms of projects and other pressing issues facing the people of the community. Job creation being one of them since many youths don't have jobs we are trying to create a diplomatic platform where such issues will be addressed.
In the last four years we have seen people who won elections on the platform of PDP decamp to APC. Will you do same?
I am not surprised at the question because people have been saying working with the opposition won't be easy for me and that I am likely to decamp at the slightest opportunity but I will say to the people let's see how it goes because I am someone who says a thing and sticks to it I don't believe in making quick money. I love my party and owe them all the gratitude for making me who I am today.