LASTMA releases complaint phone lines, dismisses Daniel Maduabuchi's graft claims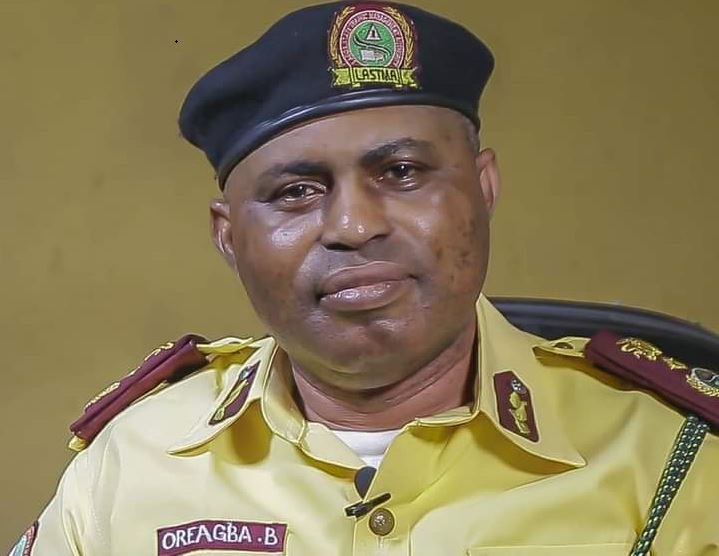 The Lagos State Traffic Management Authority (LASTMA) has dismissed claims made by one Daniel Ikechukwu Maduabuchi, noting that, nobody pays for employment at the agency.
Reacting to Maduabuchi's accusation titled "Re: Daniel Ikechukwu Maduabuchi Writes On LASTMA And This Is Very Indicting", LASTMA General Manager, Bolaji Oreagba said, "From the above title, it is a call for us to look inwards and instill more discipline into the personnel, which is ongoing."
"It is imperative to note that the article is full of sensation, mischief and propaganda; nobody pays for employment in LASTMA," he added.
"The writer alleged that when he went for his drivers' licence at Oshodi, he saw LASTMA officials sharing monies. LASTMA does not share the same compound with the agency that issues driver's licences, how then can he conclude that they are LASTMA staff?
"We at LASTMA cannot dispute the facts that some officers may step out of line by collecting grafts," he said.
Oreagba emphasized that the process of administrative action and discipline is ongoing in the agency with the intent of having well-behaved, decent and dedicated personnel that will serve the motorists better on Lagos roads.
According to the writer, "the level of extortion in Lagos is disheartening", this is complete wrong use of the word extortion.
In conclusion, "It is also imperative to state that as we strengthen enforcement and with its resultant effects of hassle-free traffic flow and better travel time, it is expected that some people who do not see any good things in this administration will result into mischief and propaganda".
Oreagba noted that, "We will continue to strive to prevent lawlessness on Lagos roads and promote discipline, sanity, and order through the application of enforcement with civility and technology to achieve voluntary compliance on the roads, Oreagba noted.
"We wish to add and conclude by informing well-meaning and concerned Lagosians and the motoring public that we have various windows through which complaints can be channeled for prompt action. Such complaints shall be investigated dispassionately with dispatch; 08129928490, 08129928515.
"Comptrollers; 08129928448, 08129928749, 08129928512, 08129928542, 08023270248, 08160581700."