Abba Kyari: From a super cop to a super crook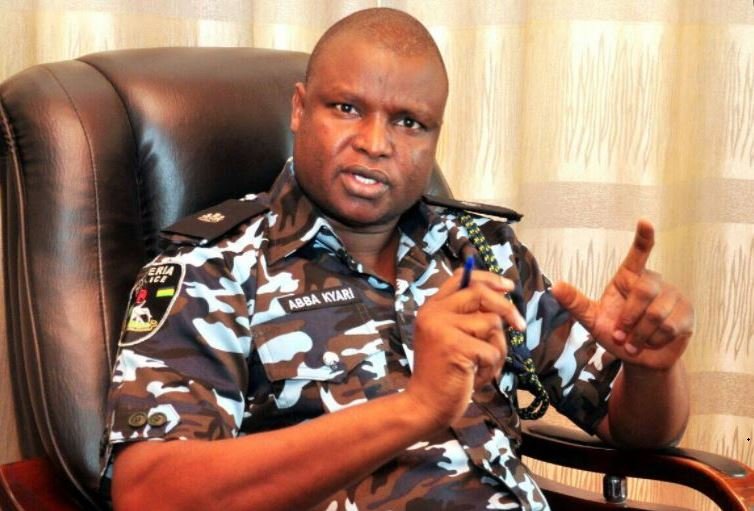 By Lateef Adewole
"Aguntan t'oba ba aja rin, yio j'egbe" (a lamb that associates with dog must feast on feaces) – Yoruba proverb.
Many times, I wonder how writers in Nigeria manage to choose what to write about, especially those who write once a week like me. This is because, in some weeks, multiple events would happen that call for their intervention, but they are constrained to address one at a time mostly. That was my dilemma this week. There are many issues which a lot of people asked for my opinions. For now, the others have to wait.
Moreover, I was "dragged" by my friends because of what they know of how I feel about the "man in the eyes of the storm". Let me make some things clear, I don't know DCP Abba Kyari personally, I have no relationship with him, and I have never met him. However, he has been my "hero" in the police. I loved, respected and adored him for the job he was doing for many years. I have followed his career progression, achievements and successes, bursting high profile crimes.
In some of my articles that bordered on insecurities, his name featured prominently in them, like ones about Evans, Wadume, and so on. In my fantasy world, I already saw him as our future Inspector General of Police (IGP). So, every time he was promoted from one rank to a higher one, I ticked a box in that progression towards that lofty height I dreamt for him. One can then imagine how I have been feeling since all that have been happening to him came to public.
I guess I also was focused more on his "obvious" performances but less on his characters, just like the Chairman of the Police Service Commission (PSC), retire Inspector General of Police, Mike Okiro, said of himself when he looked back and said that he recommended Abba Kyari for double promotion some years ago.
Many months backs, when the fraud issue of Ramon Abbas, aka "Hushpuppi", that implicated him, happened, in my self-delusion, I vehemently refused to believe. I felt Kyari was being set up because of his performance. As the American security agents drilled Hushpuppi and series of revelations came out to indict Kyari, followed by his watery and ludicrous defence of being a "tailor's agent" for Hushpuppi, I began to worry, but still hid under the mantra of "innocent until proven guilty" as self consolation.
As much as people expected me to write about it then, I refused. But when the "bomb" about his involvement in a drug cartel blew open some days ago, messages bombarded my phones asking "what do you have to say about your 'friend' now?". I was boxed into a corner. I was shocked and disheartened. I have been so sad. Like Engr. Joe Igbokwe said on a Facebook post few days ago; "I have covered my face in shame since morning, I found it extremely difficult to believe". He added in Igbo language: "Ewooo, Ewu atamu igu ni isi. Ezigbo mmadu agwugo" (good people are finished). This is exactly how I felt. I have been let down seriously.
Abba Kyari is a police officer of repute, who hails from Maiduguri, Borno state. He joined the Nigeria Police Force (NPF) in 2000 and graduated as a Cadet ASP from Nigerian Police College, Wudil, Kano state. He worked in Mobile Police Force (MPF), Yola and later Lagos, where he later became the Officer-in-Charge of the now disbanded notorious SARS, before he was drafted as the head of the elite team of the IGP- Intelligence Response Team (IRT), Force Headquarters, Abuja.
Their assignments involved solving high profile and knotty crime cases across the country. The team members are highly trained with specialised skills. They are well equipped with arms, ammunitions and technology. Their operations are more technologically driven and allowed to deploy higher grade force, beyond those of the regular police.
Sadly, it is actually populated by those brutal SARS officers like one of his team members arrested along with him in this drug case. ASP John Umoru belonged to that deadly Awkuzu SARS Unit in Anambra state. He is called "too much money". How did an officer of the law get to be called such alias? He was involved in an allegation in 2017 where seven suspects in their custody were said to have been starved to death. This is the kind of characters we have erroneously been celebrating all these years.
Many high profile cases that were unsolvable for many years were cracked by the IRT teams, led in the field by Abba Kyari himself. He was never an arm-chair leader. The case of "billionaire kidnapper", Chukwudumeme Onwuamadike, alias Evans, who had remained evasive and could not be apprehended by the security agents for many years, made Abba Kyari more popular after they bursted his operations and arrested him in a grand, movie-like styled crack operation in Lagos. Evans must be laughing at him now.
Same with another notorious kidnapper in Taraba state, Wadume. IRT team arrested him. They have solved crimes in Kaduna, Owerri, Port Harcourt, and all over Nigeria. When the crisis in Imo state and the whole South-East region reached the peak due to the activities of IPOB, ESN and Unknown gunmen, his team was eventually drafted to the region. In no time, they began to have breakthrough. Series of arrests were made. Many planned attacks by the criminals were foiled and the people knew there was a new Sheriff in town.
It was the aftermath of that crackdown on the criminals that restored the relative peace that is being enjoyed in the region since last year. How many can we count? DCP Abba Kyari has been ably rewarded for these efforts and courage, with rapid promotions, decorations and awards. He was once honoured with a special invitation to the hallow chamber of the House of Representatives, where he was showered with accolades and got standing ovation. He received the award for the man of the year from different organisations, many times.
So, one can only imagine the heart break that many people, who had celebrated him, would have suffered since the breaking of this news. What could have gone wrong? Where did we miss the train?
Since the Hushpuppi's arrest by the FBI, he has made confessions that indicted DCP Abba Kyari. The American police has since requested for his extradition. The Nigerian government has tarried in responding by setting up Special investigation Panel to look into the allegations. He was suspended since then. He was found guilty and already being prepared for extradition before the news of his involvement with drug cartel broke.
Many even thought it was a ploy to prevent him from been extradited to the United States of America. That's the height of conspiracy. Although, in Nigeria, nothing is impossible. Everyone knows there is no "VIP" treatment in court cases and prisons abroad. No "man-know-man" and or special treatment like in Nigeria, where high profile accused and convicts are treated like royalties by our courts and in our correctional facilities.
The dramatic manner by which the NDLEA did their press release, where they declared Abba Kyari wanted, spoke volume. The much they revealed with regards to the process that led to his entrapment, including releasing pictures and videos as evidence, about an officer of a sister federal security agency, were unprecedented. Many people have criticised NDLEA for that but if someone like me, who still had some soft spots for Kyari, did not see that much details, I would never believe or agree that he could be involved.
I am not saying he is already guilty. Thorough further investigation will revealed that, now that he and his co-accused police officers have been arrested and handed over to NDLEA. It is most unfortunate that this has happened. Even if he wants to claim innocence, in spite of these evidence, in the court of public opinion, it will be difficult to convince anyone. Imagine blaming IPOB for his travail. Did IPOB send him to do drugs? Ludicrous.
As the Yorubas will say; show me your friends, I will tell you who you are. And that bad company corrupts good manners. It was after the case with Hushpuppi blew open that many things began to come to the open about Abba Kyari's life. Pictures began to surface how he has been hobnobbing with many people of questionable character. I want to believe Abba Kyari did not set out to be how his career has turned out today, but he must have mixed up with the bad guys in the course of his life and career, as he became a "celebrity cop". He must have mingled with "who is who", many of whom might have sought his friendship, not for altruistic reasons but as a form of protection for their heinous and shaddy activities. Such is the like of his Hushpuppi's relationship, and many others.
There were some viral pictures of a mansion and many exotic cars parked in it, some times ago. They were said to belong to him. When I saw them, I asked myself if being a super cop gives someone extra privileges of higher salaries, allowances and the likes? If so, how much could they amount to for him to be able to afford such luxurious lifestyle? All these only buttressed the allegations against him.
The Punch newspapers exposed how Abba Kyari's brother was part of the criminal ring. It was alleged that Hushpuppi paid an humongous 279 milion naira into his account. While it became a source of comedy, Kyari's defence at the early stage of Hushpuppi's case that he only received those alleged thousands of naira to help him sow some clothes. Then, Hushpuppi must have requested that he helped him buy a whole fashion or clothes manufacturing company with such amount just revealed.
That the drug allegation against him happened when he is purportedly on suspension, spoke volume about the force itself. How could someone on suspension still be running a criminal ring with a supposed specialised elite unit in the police force? It only showed that there will likely be many units who are simply running their "private entreprise", albeit illegally, within the security agencies. This may not be peculiar to police alone, if what the police authority themselves said about the drug matter. They accused the NDLEA officers of actually being the ones belonging to the drug cartel, an allegation that NDLEA has refuted.
However, "o jo gate, ko jo gate, o fi ese mejeeji tiro. Eegun atiro wole, eeyan atiro jade". If the NPF's accusation against NDLEA officers is not true, how come the suspects arrested by the IRT team already scaled the airport security screening? It was reported that Kyari's men apprehended the suspect and the 25kg drug outside the airport. Who cleared him and such consignment without detection? 25kg is not something someone will hide inside his pants or trouser pockets. It's big. Even at that, no one should be able to escape with drug in their pockets at our airports. So, this should raise serious questions about what actually transpired even before Kyari's guys' arrest of the courier.
Also, there seems to be serious failing in leadership and management within the hierarchy of the Nigerian Police. This was how Special Anti-Robbery Squard (SARS) gone rogue and they became "uniformed terrorists" against the same citizens they were meant to protect. Their atrocious behaviours continued until it got to a head in October 2020, which culminated in the #EndSars movement and protest that rocked the country, especially in Abuja and southern Nigeria.
Power corrupts, absolute power corrupts absolutely. The kind of "unregulated" empowerment often given to elite teams like SARS, IRT, etc., which made them unaccountable to anyone at state levels, not even to a State Commissioner of Police, usually gets into their heads. This made them turned themselves to overlords, behaving as they wished. This needs to be reviewed. There must be checks and balances in the system to curb the excesses of such units.
Many Nigerians do believe that Kyari is not alone in this. Getting involved with such complex, risky and secret international drug cartel as this that spans many countries and continents, could only be possible with the backing of some very powerful, highly placed powers-that-be within the country and around the world, who may be in the force and or outside the force. Who are these people? Drug trafficking is not a "rice and beans" business. Thorough investigation should be done to unravel all these and culprits be appropriately punished to serve as deterrent to others, and not the "slap on the wrist" kind of a punishment that the police authority was said to have initially meted out to Kyari concerning his earlier case, by demoting him a step downward to ACP.
The non-severality of such punishment must have outraged the PSC, which ordered another investigation afterwards. This has established his culpability with the statement from the AGF who indicated Nigerian government's readiness to send him to USA to answer for his crimes before the event of drug trafficking allegations overtook that now. Many expected a more severe punishment like outright dismissal and subsequent prosecution. If that had been done, he won't have the effontery to be gallivanting all over, "jollofying and peppersouping" (apology to Dr. Reuben Abati) around town, as it was seen in his attendance of the wedding Fathia of Maina Alkali, son of the IGP in Borno, not to talk of still running his "criminal unit" inside the force while on suspension. What a country!
In all, in as much as I betrayed how much I held DCP Abba Kyari in high esteem all these years, I will not condone such criminal acts from anyone, not to talk of a law enforcement agent, as alleged in the Hushpuppi's fraud case, worse still, getting involved in drugs! That's unacceptable. Likewise, I am not condemning him as guilty before trial and conviction in a court of competent jurisdiction, even when he already seemed guilty based on the outcomes of the investigations so far and available evidence. He still needs to have his days in court. That's why I called for thorough investigation.
There is need for complete overhaul of our security architecture. There is need to continuously evaluate the characters of officers. Promotions should not simply be based on obvious performances but such officers should be worthy in character. How they achieve the performances should also be investigated to avoid officers who rise, matching the bloods of innocent people, as coming out in revelations since all these started. Questions should also be asked when officers begin to live above their incomes. Enough of having criminals in uniforms.
May God continue to protect us and guide us aright.
God Bless Nigeria.
You can follow me on:
Twitter: @lateef_adewole
Facebook: Lateef Adewole
WhatsApp: +2348179512401
Email: lateefadewole23@gmail.com