Concern over UK teacher shortages as new term starts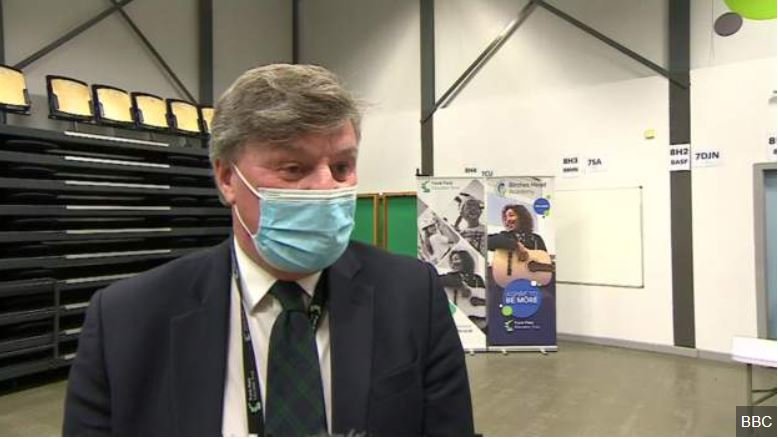 As pupils return to classrooms, the head of one UK education trust has told the BBC he's concerned about staffing shortages as Covid cases surge.
Tom Quinn, chief executive of the Frank Field Education Trust, says it used up its yearly fund for supply teachers last term.
"The call-to-arms to have extra funding could help us but… we can't find supply teachers to come in," he told BBC Breakfast at an academy in Stoke-on-Trent, Staffordshire.
"We need high quality professional teachers to come in to help children learn and they're not there."
Before term ended, the education secretary appealed to former teachers to come out of retirement and sign up with teacher supply agencies to help cover staff absence. There has been a similar call to retired staff in Northern Ireland.
However, supply agencies warned they were unlikely to be in place at the start of this term.