2023: Osinbajo can run against Tinubu — Lagos APC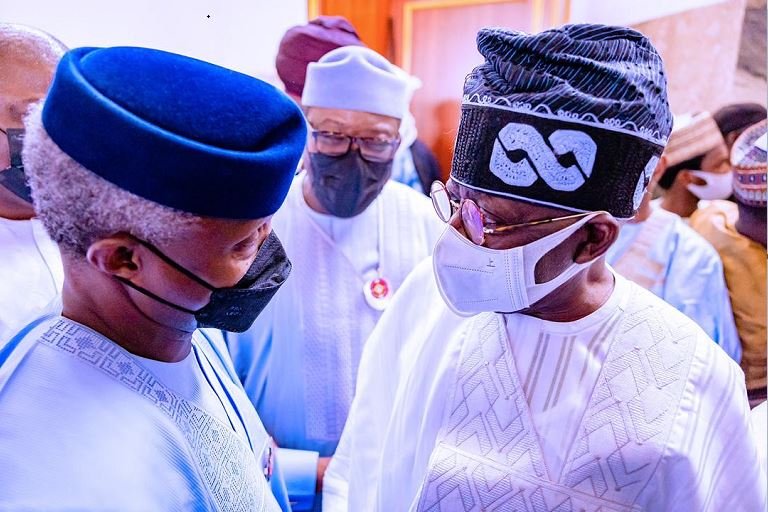 The Lagos state chapter of the All Progressives Congress (APC) has said that there won't be any clash if Vice President Yemi Osinbajo decides to run for president against Asiwaju Bola Tinubu.
Tinubu on Monday met with President Muhammadu Buhari at the State House and subsequently declared his intentions to run for the 2023 presidency.
Reacting to speculations that Prof. Osinbajo whom many has tipped to succeed Buhari might have to contest against Tinubu, the party said it would not create rancour.
Seye Oladejo, APC publicity secretary in Lagos yesterday said that the ambition of both men is a welcome development.
"There will be no clash. It will be a family affair and I believe we will overcome it. So far, the VP has not declared his intention to run. Asiwaju only responded to the clarion call to run. He just didn't stand on his own free will, so they are two different things," Oladejo told Daily Trust.
"And generally, in Lagos APC, we see Asiwaju's decision to run as an opportunity for all of us who are beneficiaries of Asiwaju's goodwill and large-heartedness, including the VP, to pay back and appreciate Asiwaju for being such a man of honour and destiny helper for a whole lot of people," he said.
Oladejo further said, "Those aspiring for the presidency are all members of the APC. They have the constitutional right to aspire and we need to give it to them. As a democrat, Asiwaju is not averse to other people's aspirations within the rules and regulations.
"We know what is acceptable among different people, so to speak and I believe in the fullness of time, all issues surrounding aspirations and the rest of it will be resolved and everybody will join hands to make Asiwaju the next president of this great country."