Marriage Proposal: Why female soldier was detained – Army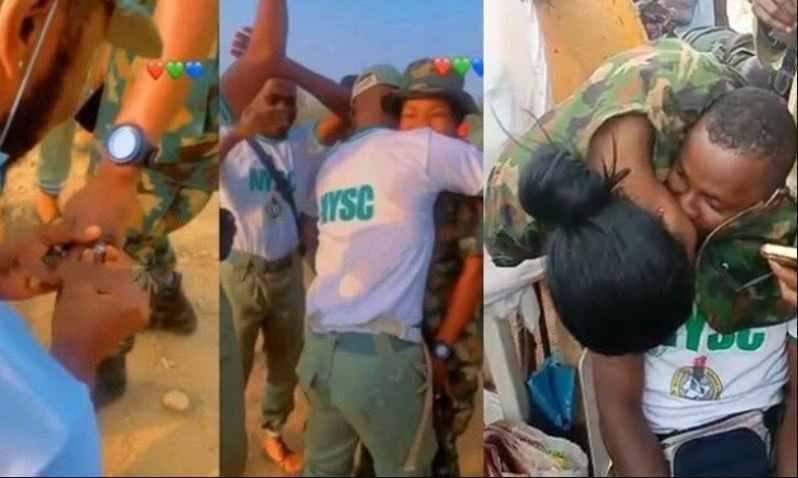 The Nigerian Army has explained why it arrested and detained a female soldier identified as Army Private Hannah Sofiat A, for accepting a marriage proposal a National Youth Corps Service (NYSC) lover at a Mammy Market in Ilorin, Kwara state.
Chronicle NG reports that Private Sofiat displayed open affection to her fiance while adorning the army uniform.
The marriage proposal occurred after the Passing Out Parade of Batch B, Stream 2 of the 2021 Corp Members last week in the northcentral state.
The Corp member knelt on one knee to propose amid cheers and applause from other corps members in the background.
Reacting to the Private's detention, Nigerian Army spokesman Brigadier General Onyema Nwachukwu said the now detained-female officer violated extant military laws by getting involved in a public display of relationship with a paramilitary trainee – a corps member.
He explained that the female officer violated the Nigerian Army's rules and regulations guiding the codes of conduct of military personnel when deployed for duty.
According to him, the female soldier violated some rules of the Nigerian Army, including indulging in an amorous relationship with a trainee; indulging in romance while in uniform; disobeying the Armed Forces standing guidelines and directives for the use of social media, among others.