Lagos begin offering Covid booster shots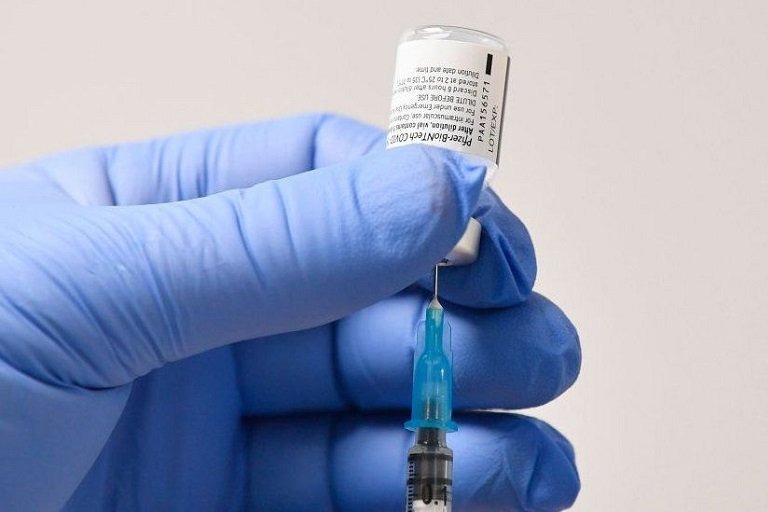 Lagos State Government will begin offering booster COVID-19 shots to residents who have taken the first and second doses of Moderna and AstraZeneca vaccines.
Dr. Ibrahim A. Mustafa, Permanent Secretary, Lagos State Primary Health Care Board explained that the mass vaccination campaign will also capture four million persons who are yet to be vaccinated.
"Lagos State Government in collaboration with the National Primary Health Care Development Agency and development partners is continuing mass vaccination campaign with the aim of vaccinating four million Lagosians before, during and after the yuletide in the phase 3 COVID vaccination exercise.
The Lagos government said persons who are 18 years and above are eligible to take the vaccines and that operations between 8am -3pm daily.
Mustafa added that all public health facilities, that is, primary health centres, general hospitals, teaching hospitals, military hospitals, naval hospitals, Airforce hospitals, mobile campaign vans and designated private hospitals will be part of the vaccination campaign.
He explained that the vaccines available in Lagos are Moderna and AstraZeneca and that the time interval between 1st and 2nd dose are four weeks for Moderna and six weeks interval for AstraZeneca.
He noted that those eligible for booster dose are those who had the 2nd jab of either Moderna or Astra Zeneca 6 months earlier.
He explained that the cost at public health facilities is free but that a token will be charged at private health facilities.
He reiterated that COVID vaccination is free, safe and effective.