BREAKING: Fire outbreak at Baruwa, Lagos as pipeline explodes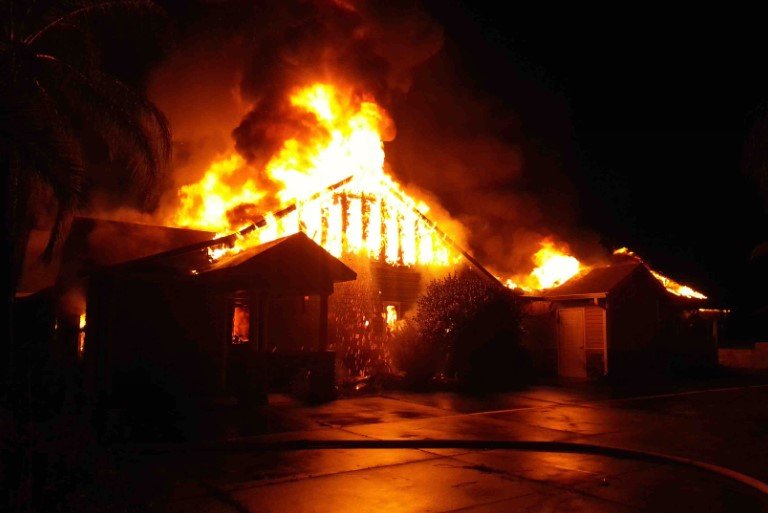 A petroleum pipeline explosion minutes before midnight on Thursday at Baruwa, Ipaja area of Lagos state has led to a fire outbreak.
Chronicle NG reports that the fire outbreak at Paul Okapala Avenue, Baruwa, Alimosho local government area was as a result of activities of pipeline vandals.
As at press time, residents are scampering for safety as operatives of the Lagos State Fire Service are yet to arrive the scene.
The number of casualties cannot be ascertained as at the time of filing this report but houses have been set on fire as a result of the pipeline vandalisation, a source said.
"The fire outbreak occurred a few minutes to midnight, in fact, we were already asleep in our home," an eyewitness told Chronicle NG.
Other residents trooped out of their homes to avoid the raging inferno that is engulfing the area.
Chronicle NG recalls that this is second fire outbreak that has encapsulated Baruwa, Ipaja in two years.
More to follow…