Dubai stands still as Osinbajo campaigns for transition to LPG, LNG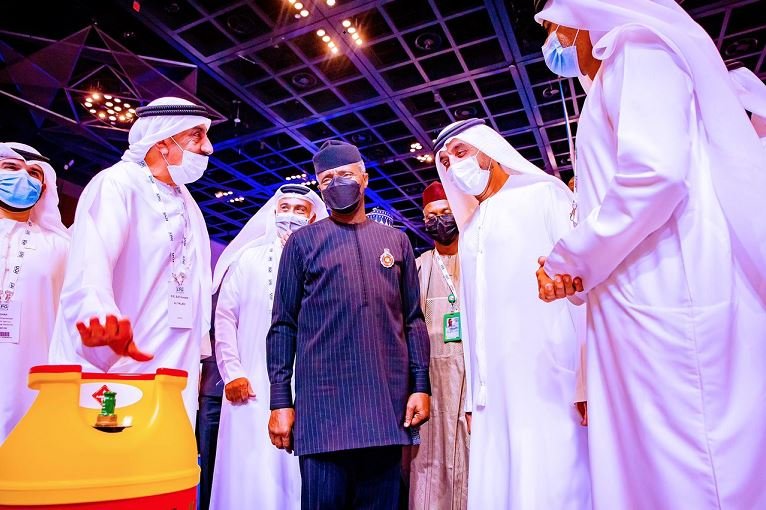 Vice President Yemi Osinbajo on Tuesday called for a transition from "hazardous fuel" to cleaner energy at the 2021 Global Forum on Liquified Petroleum Gas (LPG) in Dubai, UAE.
The week-long event has in attendance world leaders, top government ministers from several countries and chief executives of major multinational corporations in the LPG sector around the globe.
Addressing the summit, Prof. Osinbajo said, "As we face the challenge of lifting millions out of extreme poverty, we are also certain that enabling access to clean energy and cooking solutions is a huge part of that.
He explained that, "A report from the World Health Organization revealed that about 4.3 million people die annually from inefficient cooking practices using polluting stoves paired with solid fuels like charcoal and kerosene. About 100,000 of this unfortunate statistic are Nigerians, making it the third highest killer in Nigeria after malaria and HIV.
"The need to transition from these fatally hazardous fuels to cleaner energy is exigent, and there is an easy answer: initiating conversations that will ensure sustainable availability and access to Liquefied Natural Gas (LNG) and Liquefied Petroleum Gas (LPG), like the one we are gathered for today at this year's LPG Week '21," Prof. Osinbajo said."
The World LGP Week, which first held in Amsterdam in 2019, is an annual event bringing together major LPG companies, senior public sector officials, industry experts and other relevant stakeholders.
This year's LPG Week creates the opportunity for global stakeholders to engage with the activities lined up, including a global exhibition, technology conference, the LPG Development Summit, among others.
The World LPG Association was established in 1987 and granted Special Consultative Status with the United Nations Economic and Social Council, ECOSOC, in 1989. WLPGA is the umbrella association which globally coordinates the LPG industry.