UN calls for immediate end to fighting in Ethiopia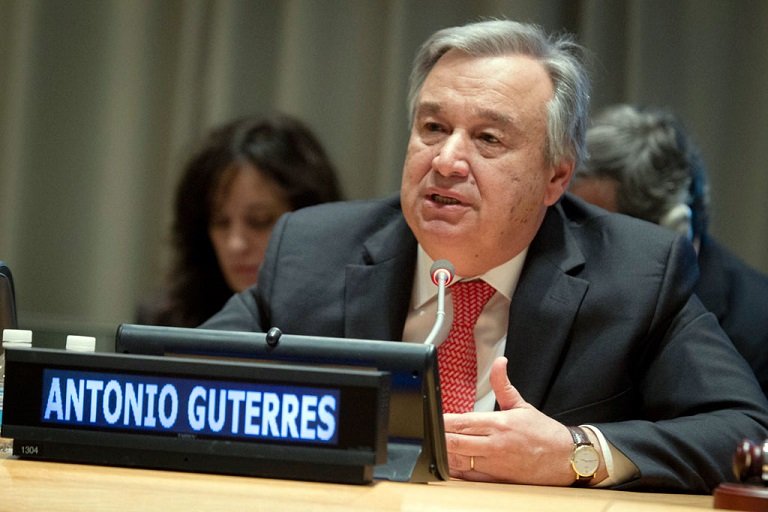 UN Secretary General Antonio Guterres has called for an immediate end to the fighting in Ethiopia.
Mr Guterres, who was visiting Colombia to mark five years since a peace deal was signed with former Revolutionary Armed Forces of Colombia (FARC) guerrillas, asked the Ethiopian government to follow the example.
"The peace process here in Colombia inspires me to make an urgent appeal to the protagonists of the conflict in Ethiopia for an unconditional and immediate ceasefire to save the country," he said.
Mr Guterres said a ceasefire would "allow for an inter-Ethiopian dialogue to resolve the crisis and allow Ethiopia to contribute again to the stability of the region".
It came as the US warned that there was no "military solution" to the conflict in the country, amid an escalation in the conflict.
A US Department of State spokesman said diplomacy was the "first, last, and only option" to the conflict.
It followed reports Prime Minister Abiy Ahmed had joined the front line where government forces are battling with the Tigray rebel fighters – who say they are still advancing towards the capital Addis Ababa.
The year-long conflict has led to a humanitarian crisis, with hundreds of thousands facing famine-like conditions in the north of Ethiopia.
Thousands of people have been killed and millions forced from their homes.